IKGF advisory board meets with FAU president Prof. Dr.-Ing. Joachim Hornegger
June 7, 2016
As part of this year's meeting of our academic advisory board, the IKGF-directors Prof. Lackner and Prof. Herbers introduced the board members to the President of Friedrich-Alexander University Erlangen-Nürnberg (FAU). President Hornegger received the board in his office and extended his warm welcome to the participating international scholars, which, among others, come from Taipei, Baltimore, Paris, and Frankfurt. During the ensuing conversation, Prof. Martin Kern (Princeton) stressed that the IKGF had changed the map in Chinese Studies – no matter where, whether in China or in the western world, Erlangen was now a household name in Sinology. This was confirmed by the chair of the advisory board, Prof. Marc Kalinowski (Paris), who went on to laud the successful work of the consortium and its unique research environment. The new cooperation with the Max Planck Institute for the History of Science in Berlin also found general approval. Prof. Agostino Paravicini Bagliani (Lausanne) added that the Consortium, in cooperation with the Union Académique International, has had a stimulating influence on medieval studies, which has led to the adoption of a more comparative and inclusive research perspective. In his final statement, President Hornegger expressed his delight with the international profile and outreach of the IKGF and emphasized its important role for the humanities at FAU. He declared it a priority to ensure the perpetuation of the program beyond its current funding term as Käte Hamburger Kolleg, and to this end asked the members of the board for their assistance and suggestions in this matter.
IKGF advisory board of the second funding phase:
Prof. Dr. Chia-Feng Chang (National Taiwan University)
Prof. Dr. Johannes Fried (Goethe University Frankfurt)
Prof. Dr. Joachim Gentz (University of Edinburgh)
Prof. Dr. Marta Hanson (Johns Hopkins University)
Prof. Dr. Patrick Henriet (École Pratique des Hautes Études)
Prof. Dr. Marc Kalinowski (École Pratique des Hautes Études)
Prof. Dr. Martin Kern (Princeton University)
Prof. Dr. Stefan M. Maul (Heidelberg University)
Prof. Dr. Ángel Gómez Moreno (Complutense University of Madrid)
Prof. Dr. Agostino Paravicini Bagliani (Université de Lausanne, Società Internazionale per lo Studio del Medioevo Latino)
Photo Gallery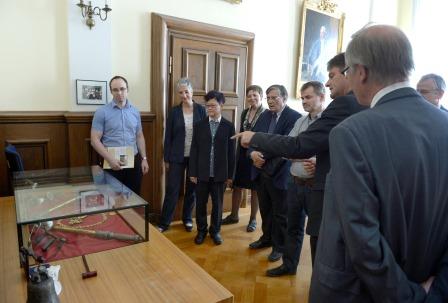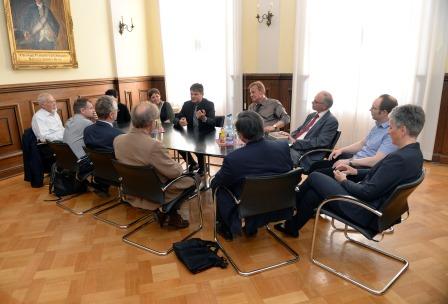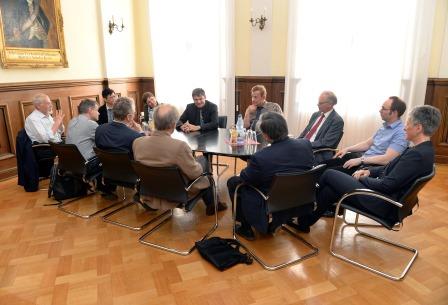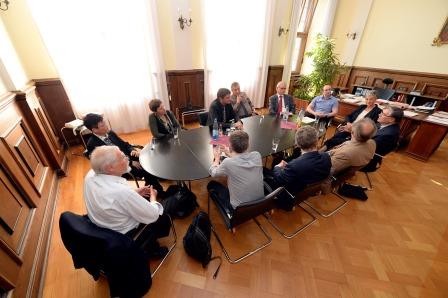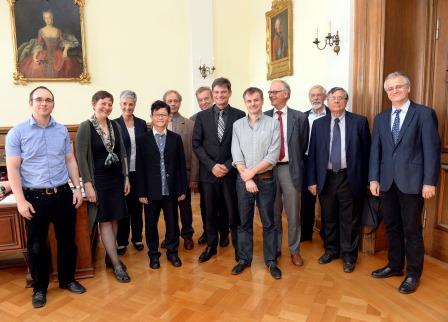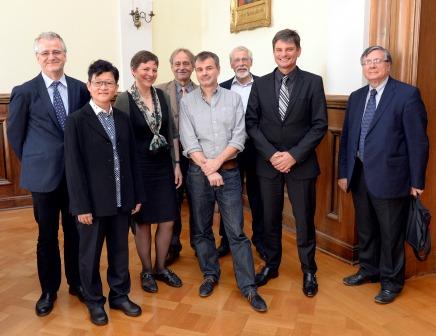 International Consortium for Research in the Humanities
"Fate, Freedom and Prognostication. Strategies for Coping with the Future in East Asia and Europe."
Friedrich-Alexander-Universität Erlangen-Nürnberg
Hartmannstr. 14
91052 Erlangen
Telefon: +49 (0)9131 85 - 64340
Fax: +49 (0)9131 85 - 64360
E-Mail: Petra.Hahm@ikgf.uni-erlangen.de
---