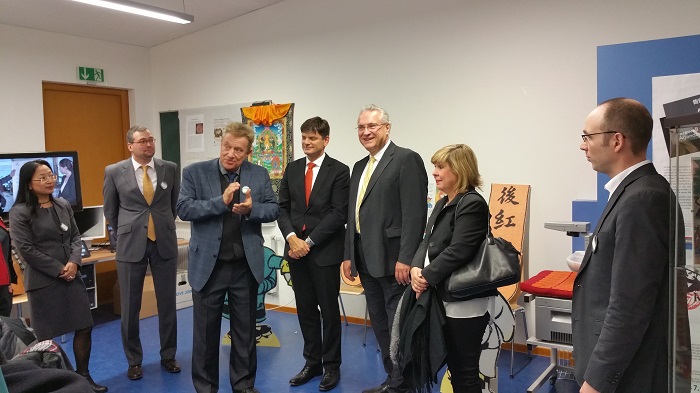 IKGF at the Long Night of the Sciences (Lange Nacht der Wissenschaften), FAU Erlangen-Nürnberg
Bavarian State Minister of the Interior visits the Exhibition on Popular Divinatory Practices of East Asia
On occasion of the Long Night of the Sciences (Lange Nacht der Wissenschaften), October 24, 2015, IKGF organized an exhibition in collaboration with the Department of Chinese Studies, FAU Erlangen-Nürnberg. Students and staff presented popular divination systems of East Asia to a general audience, who then were given the opportunity to experiment with different practices. The exhibition was well-received – among the visitors was the Bavarian State Minister of the Interior, Joachim Herrmann. Accompanied by FAU-President Prof. Dr.-Ing. Joachim Hornegger, he was cordially welcomed and guided through the exhibition by IKGF Director Prof. Dr. Michael Lackner. The minister also took the time to engage with our researchers and students.
Photo Gallery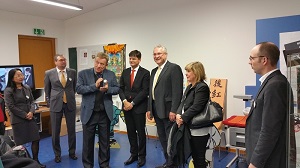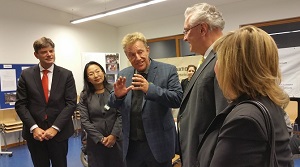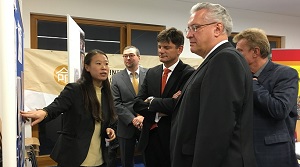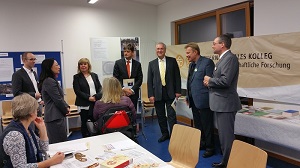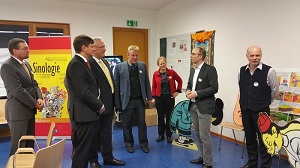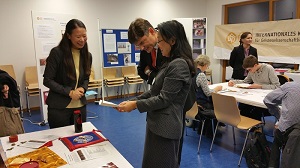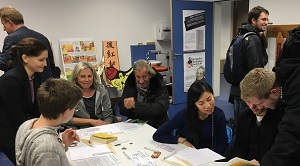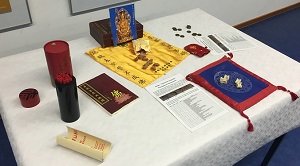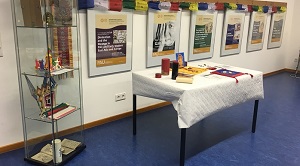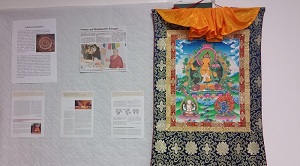 Contact
For further information, please contact Rolf Scheuermann at rolf.scheuermann@fau.de
International Consortium for Research in the Humanities
"Fate, Freedom and Prognostication. Strategies for Coping with the Future in East Asia and Europe."
Friedrich-Alexander-Universität Erlangen-Nürnberg
Hartmannstr. 14
91052 Erlangen
Telefon: +49 (0)9131 85 - 64340
Fax: +49 (0)9131 85 - 64360
E-Mail: Petra.Hahm@ikgf.uni-erlangen.de
---