PD Dr.
Thomas
Meyer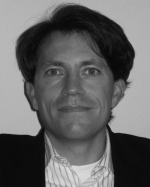 Internationales Kolleg für Geisteswissenschaftliche Forschung "Schicksal, Freiheit und Prognose. Bewältigungsstrategien in Ostasien und Europa"
Hartmannstr. 14
91052 Erlangen
IKGF Visiting Fellow October 2015 – March 2016
IKGF Visiting Fellow October 2016 – March 2017
(Last change of profile by end of stay)
IKGF Research Project:
Leo Strauss and the Doctrine of Providence in Medieval Arabic and Jewish Philosophy
Curriculum Vitae
Thomas Meyer studied Philosophy, Modern German Literature, and Classics in Munich. He obtained his doctorate at LMU, Munich, in 2003 and completed his Habilitation at LMU in 2009. He received fellowships from and held guest and visiting professorships at the Max-Weber-Kolleg, Erfurt, Karl Franzens University Graz, ETH Zurich, University of Chicago, Vanderbilt University Nashville, Wake Forest University Winston-Salem, and Boston University. He has published and edited several books on Jewish philosophy and theology, and is now finishing an intellectual biography on Leo Strauss (with C.H. Beck Publishing House, Munich).
Selected Publications
Books
| | |
| --- | --- |
| 2016 | Leo Strauss. Eine intellektuelle Biographie. (In preparation). |
| 2013 | Was heißt und zu welchem Ende studiert man jüdisches Denken? (Vorlesungen des Centrums für jüdische Studien 6). Graz: Leykam. |
| 2009 | Zwischen Philosophie und Gesetz: Jüdische Philosophie und Theologie zwischen 1933 und 1938. Leiden: Brill. |
| 2008 | Vom Ende der Emanzipation. Jüdische Philosophie und Theologie nach 1933. Göttingen: Vandenhoeck & Ruprecht. |
| 2007 | Ernst Cassirer. Hamburg: Ellert & Richter. 2nd Edition. |
| 2006 | Kulturphilosophie in gefährlicher Zeit. Zum Werk Ernst Cassirers. Hamburg: LIT. |
Books Edited
| | |
| --- | --- |
| 2016 | Julius Guttmann: Die Philosophie des Judentums (In preparation). |
| 2016 | Vom Sinn jüdischer Existenz. Die Schriften Alexander Altmanns 1927-1939 (In preparation). |
| 2015 | (Co-edited with Andreas Kilcher) Die "Wissenschaft des Judentums". Eine Bestandsaufnahme. Paderborn: Wilhelm Fink. |
| 2013 | (Co-edited with Friedrich Wilhelm Graf) Briefe im Exil: Jüdische Emigranten in den USA (Münchner Beiträge zur jüdischen Geschichte und Kultur 6/2). München: Abteilung für jüdische Geschichte und Kultur an der Ludwig-Maximilians-Universität. |
Articles
| | |
| --- | --- |
| 2015 | The Origins of Leo Strauss's Political Philosophy, in: Idealistic Studies 44/2-3, pp. 209-223. |
| 2012 | (With Translation by Michael Zank) More Early Writings by Leo Strauss from the "Jüdische Wochenzeitung für Cassel, Hessen und Waldeck" (1925-1928), in: Interpretation 39/11, pp. 109-137. |
---