Dr.
Stefano
Manganaro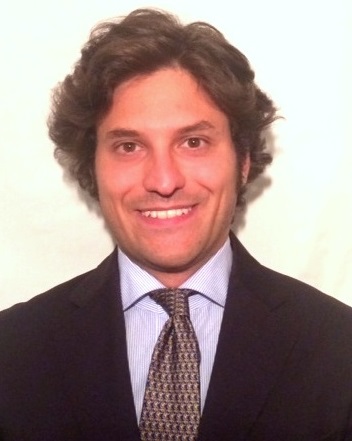 Internationales Kolleg für Geisteswissenschaftliche Forschung "Schicksal, Freiheit und Prognose. Bewältigungsstrategien in Ostasien und Europa"
Hartmannstr. 14
91052 Erlangen
IKGF Visiting Fellow January 2016 - December 2016
IKGF Research Project
Coping with the Future in the Ottonian Age (10th-early 11th centuries). Transcendence, Contingency and Lack of Herrschaftsrationalität
Curriculum vitae
After graduating from the Università degli Studi di Torino in 2006-2007, Stefano Manganaro obtained his PhD in Medieval Studies from the Istituto Italiano di Scienze Umane (SUM) in Florence in 2010-2011. Subsequently, he spent four years as a post-doctoral researcher, as fellow of the Istituto Italiano per gli Studi Storici (IISS) in Naples (2011-2012, 2013-2015) and as affiliated collaborator with the Chair of Medieval History at the Università degli Studi di Torino (2012-2013). In summer 2014 he did research at the Forschungsstelle für Vergleichende Ordensgeschichte (FOVOG) in Dresden. He co-organized an international conference on early medieval institutions, for which he chose the topic and drafted the guidelines; the conference took place in Farfa Abbey in March 2015, involving six research centers and fifteen speakers from Germany, Italy and the United Kingdom. In 2016 he has been visiting fellow at the Internationales Kolleg für Geisteswissenschaftliche Forschung (IKGF), Friedrich-Alexander-Universität Erlangen-Nürnberg (FAU). In 2017 he has been appointed as temporary assistant lecturer at the Università degli Studi di Pavia. With regard to his publications, four articles have been published and two articles, as well as a monograph, are forthcoming. Stefano Manganaro has presented his research results at numerous conferences and delivered lectures in Italy, Germany, the United Kingdom, and Belgium.
His research focuses on the relationship and mutual interaction between religious beliefs, political thought, and institutional workings in the Early and High Middle Ages. Stefano Manganaro is particularly interested in the Ottonian Age (10th-early 11th centuries), when a highly sacred kingship, shaped by a liturgical-monastic mentality, had to cope with weak administrative structures. Early and high medieval institutions were not coherent structures of political organisation, nor were they as strictly formalised as the modern Western view of standardised legal institutions would demand. Therefore, in his research Stefano Manganaro aims to understand how these institutions could exist and work under these circumstances.
Selected Publications
Books
| | |
| --- | --- |
| Forthcoming | Stabilitas regni. Percezione del tempo e durata dell'azione politica nell'eta degli Ottoni (secc. X-XI) . |
Books edited
| | |
| --- | --- |
| Forthcoming | L'abbazia altomedievale come istituzione dinamica. Il caso di S. Maria di Farfa (Atti del Convegno internazionale, Farfa, 13-14 Marzo 2015) . |
Articles
| | |
| --- | --- |
| Forthcoming | Cristo e gli Ottoni nelle fonti scritte e nelle immagini di autorità e di preghiera, in Cristo e il potere. Teologia, antropologia e politica dal Medioevo all'Età Moderna (Atti del secondo Convegno internazionale dell'Opera del Duomo di Orvieto in collaborazione con la SISMEL), a cura di L. Andreani e A. Paravicini Bagliani, Firenze. |
| Forthcoming | Stabilitas lmperii: a Crucial Concept of the Political Thought in the Early and High Middle Ages, in: Renovatio, invention, absentia imperii. From the Roman Empire to Contemporary Imperialism, ed. by W. Bracke, J. De Maeyer, J. Nelis . |
| Forthcoming | lmmunitas, mundiburdium, libertas. Il contributo dell'abbazia di Farfa alla costruzione del Regno come istituzione dinamica (secc. VIII-XII), in: L'abbazia altomedievale come istituzione dinamica. II caso di S. Maria di Farfa (Atti del Convegno internazionale, Farfa, 13-14 Marzo 2015), ed. by S. Manganaro . |
| 2015 | I mundeburdi degli Ottoni per monasteri regi dalla Lombardia al Monte Amiata: concetti e funzionamenti, in: Aevum 89-2, pp. 265-300. |
| 2013 | Controversia teologica e controversie politiche con il basileus durante la crisi iconoclastica (726-843), in: Controversie. Dispute letterarie, storiche e religiose dall'Antichità al Rinascimento, ed. by G. Larini, Padova (Storie e Linguaggi, 4), pp. 225-264. |
| 2012/3 | Protezione regia. I mundeburdi degli Ottoni per S. Maria di Farfa (secc. X-XI), in: Annali dell'Istituto Italiano per gli Studi Storici 27, pp. 73-143. |
| 2010 | Forme e lessico dell'immunità nei diplomi di Ottone I. La mediazione cancelleresca tra Regno ed enti religiosi attraverso il privilegio scritto, in: Studi medievali, 3a serie, 51, pp. 1-93. |
---