Dr.
Rui
Kunze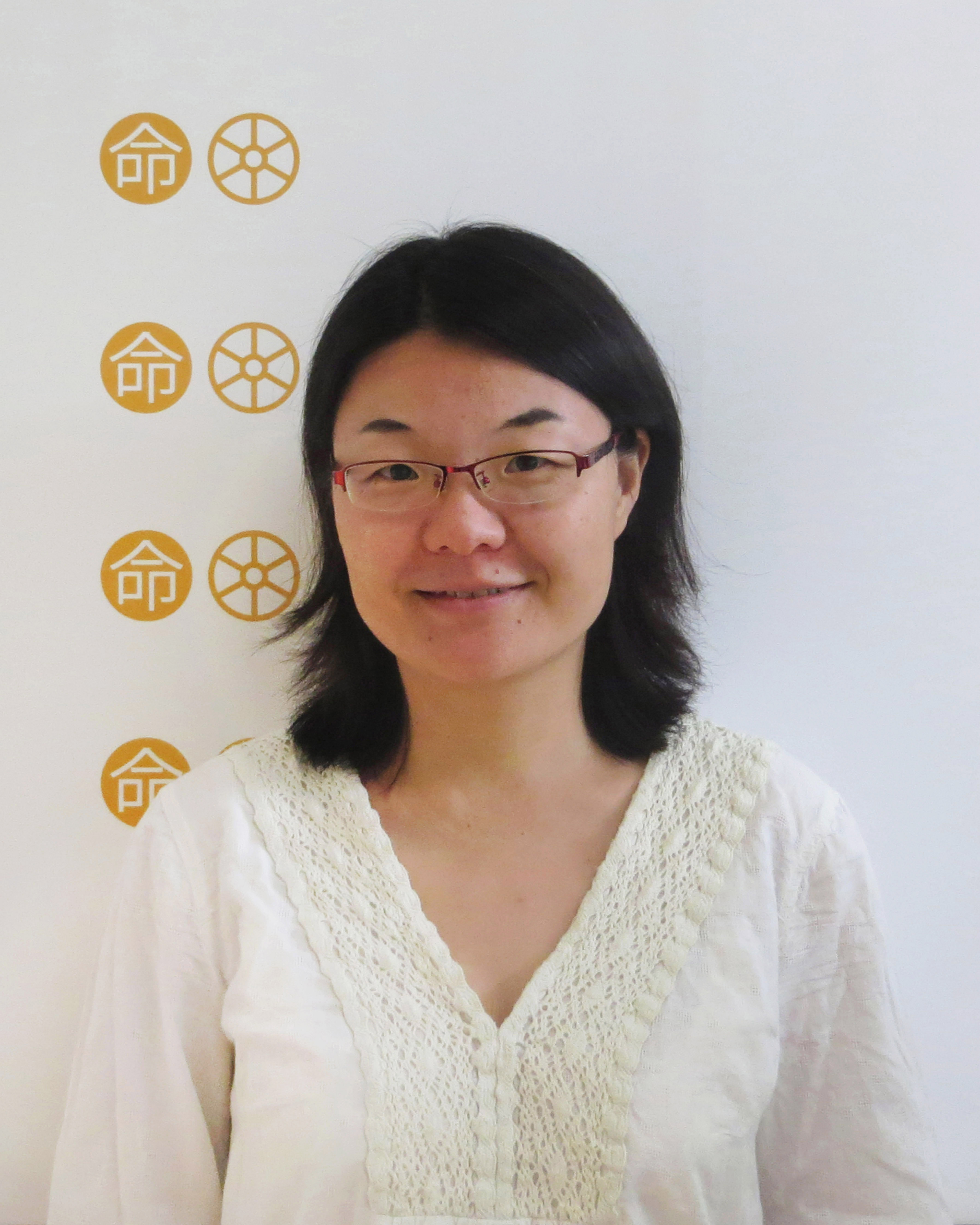 Internationales Kolleg für Geisteswissenschaftliche Forschung "Schicksal, Freiheit und Prognose. Bewältigungsstrategien in Ostasien und Europa"
Hartmannstr. 14
91052 Erlangen
Chinese personal name: 王瑞
Post-doctoral Fellow
IKGF Visiting Fellow January 2013 - September 2013
IKGF Visiting Fellow July 2017 - September 2017
IKGF Research Project:
Fantasizing Science: Science Fiction in the People's Republic of China: 1955-85
Curriculum Vitae
Rui Kunze received her BA and MA in English respectively in 1996 at Fudan University and in 2004 at Syracuse University. Between 1996 and 2002 she worked as a lecturer of English at Fudan University. After the completion of the course work of the PhD program in Comparative Literature at the University of Georgia, Athens, she received a doctoral stipend from German Research Foundation (DFG) and moved to Germany. She obtained her PhD title in Chinese Studies at the University of Erlangen-Nuremberg in 2012 after the publication of her dissertation. Her research focuses primarily on literature and culture in China, with a special interest in observing cultural changes and continuities in the twentieth and twenty-first centuries. The specific areas that she has been working on include: aesthetics, politics, and historiography in literature, cross-cultural translation, Internet culture in the PRC, and film studies.
Selected Publications
Books and Editions
Struggle and Symbioses: the Canonization of the Poet Haizi and Cultural Discourses in Contemporary China. Edition Cathay: Band 59. Bochum/Freiburg: Projekt Verlag, 2012.
Articles
"科學•實踐•未來:新中國兒童科學教育 (1949-1966)."《二十一世紀》 (Hong Kong), April (2017), pp. 51-66.
Displaced Fantasy: Pulp Science Fiction in the Early Reform Era of the People's Republic of China, in: East Asian History 41 (2017). pp. 25-40.
"Karnevaleske Sprachpraxis chinesischer Netzbürger"[Chinese Netizen's Carnivalesque Practice of Language]. Christian Soffel, Daniel Leese and Marc Nuernberg eds. Sprache und Wirklichkeit in China [Language and Reality in China] (Wiesbaden: Harrassowitz Verlag, 2011), 289-302.
Miscellaneous
Lexical entry."Chi Li."Thomas Moran and Ye Xu eds. Dictionary of Literary Biography vol. 370. Chinese Fiction Writers: 1950-2000 (Gale Cengage Learning, 2013), 47-53.
Book review. Kam Louie (ed.), Eileen Chang: Romancing Languages, Cultures and Genres. Modern Chinese Literature and Culture (MCLC, January 2013). http://mclc.osu.edu/rc/pubs/reviews/kunze.htm
Book review. Monika Gaenssbauer. Confucianism and Social Issues in China. The Academician Kang Xiaoguang: Investigations into NGOs in China, the Falun Gong, Chinese Reportage, and the Confucian Tradition. ASIEN, July 2011 (vol.120): 115-116.
---