Prof. Dr.
Petra
Maurer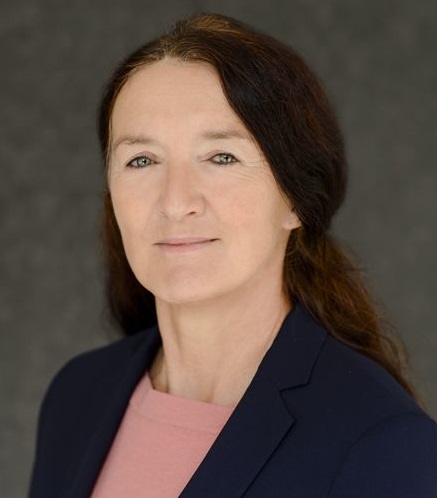 Internationales Kolleg für Geisteswissenschaftliche Forschung "Schicksal, Freiheit und Prognose. Bewältigungsstrategien in Ostasien und Europa"
Hartmannstr. 14
91052 Erlangen
IKGF Visiting Fellow May 2017 – July 2017
IKGF Visiting Fellow April 2019 – June 2019
IKGF Research Project:
Curriculum Vitae
Prof. Dr. Petra Maurer works at the "Wörterbuch der tibetischen Schriftsprache" in the Bavarian Academy of Sciences and Humanities and teaches Tibetan at the Ludwig-Maximilians-University in Munich. Before joining LMU she has been lecturing at Bonn University and working in research projects sponsored by the German Research Foundation. Her scholarly interests range from Tibetan traditional sciences and Buddhism to the cultural history of Tibet, including modern Tibetan history and language.
Selected Publications
Books
| | |
| --- | --- |
| 2009 | Die Grundlagen der tibetischen Geomantie dargestellt anhand des 32. Kapitels des Vaidurya dkar po von sde srid Sangs rgyas rgya mtsho (1653-1705), Halle. |
| 2001 | Handschriften zur tibetischen Hippiatrie und Hippologie, Bonn. |
Books Edited
| | |
| --- | --- |
| 2015 | (Co-edited with John Bray and Andrea Butcher) Ladakh: Historical Perspectives and Social Change, Tibet Journal, 40/2 (Special Issue). |
| 2013 | (Co-edited with Franz-Karl Ehrhard) Nepalica-Tibetica: Festgabe für Chrisoph Cüppers, 2 vol., Andiast: International Institute for Tibetan and Buddhist Studies. |
Articles
| | |
| --- | --- |
| 2015 | The Medical Thangkas on the Vaidurya sngon po. In: Jeong-hee Lee-Kalisch and Antje Papist-Matsuo (eds.): Ritual and Representation in Buddhist Art. Berlin: Freie Universität, pp. 139-160. |
| 2013 | Ein Thangka zur sino-tibetischen Divination, in: Münchener Beiträge zur Völkerkunde (2013), pp. 234-259. |
| 2012 | Sa dpyad and the concept of bla ri. In: Charles Ramble and Jill Sudbury (eds.): This World and the Next: Contributions on Tibetan Religion, Science and Society. PIATS 2006: Tibetan Studies, Proceedings of the Eleventh Seminar of the International Association for Tibetan Studies, Königswinter 2006. Andiast: Tibetan Studies, pp. 67-80. |
| 2010 | Das tibetische Staatsorakel (sku-rten) des Klosters Nechung (gNas-chung), in: Tibet-Encyclopaedia, URL: http://www.tibet-encyclopaedia.de/staatsorakel.html. |
| 2009 | Sa bdag and Tortoise. A Survey of the Tradition of Geomancy in Ladakh. In: John Bray and Elena de Rossi Filibeck (eds.): Mountains, Monasteries and Mosques. Recent Reserarch on Ladakh and the Western Himalayas. Proceedings of the 13th Colloquium of the International Association for Ladakh Studies. Supplemento No 2 Alla Rivista degli Studi Orientali Nuovo Seriwe Vol. LXXX, Rome 2009, pp. 209-219. |
| 2007 | Tibetische Geomantie. In: Liebe, Götter und Dämonen. Wertvolle asiatische Handschriften der Bayerischen Staatsbibliothek. [Katalog zur Ausstellung vom 2. Januar bis 27. Januar 2008]. München: Bayerische Staatsbibliothek, pp. 62-63. |
| 2006 | Theorie und Praxis der tibetischen Geomantie. In: Orientierungen. Zeitschrift zur Kultur Asiens (2006), pp. 92-109. |
---