Dr.
Nicole
Volmering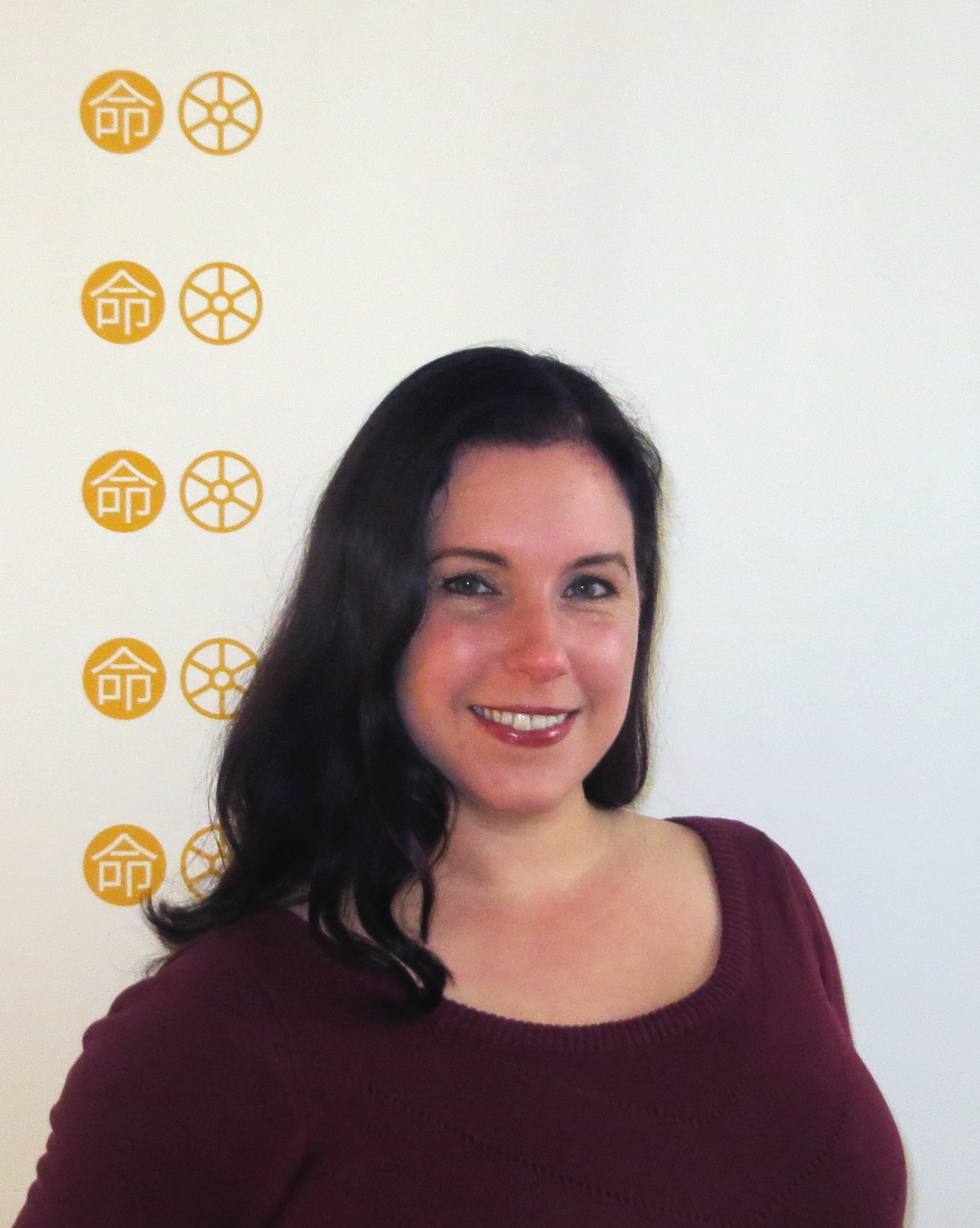 Internationales Kolleg für Geisteswissenschaftliche Forschung "Schicksal, Freiheit und Prognose. Bewältigungsstrategien in Ostasien und Europa"
Hartmannstr. 14
91052 Erlangen
IKGF Visiting Fellow October 2018 – September 2019
IKGF Research Project:
From Revelation to Ritual: Comparative Perspectives on Agency and Authority in Journeys to the Afterlife, 600-900
Curriculum Vitae
My research interest broadly concerns the medieval textual culture of the insular world, and straddles the fields of medieval history, literary analysis, philology and religious studies. In recent years, the concepts of personal eschatology, time, and literary transmission have played a leading role in my research. I am particularly interested in religious and didactic writing, the development of the early church, apocrypha, and scribal culture.
I am originally from the Netherlands, where I completed a BA and MA in English, specialising in Anglo-Saxon hagiography and historical linguistics, before moving to Ireland in 2007 to specialise in Old Irish. I subsequently won a fellowship to carry out my doctoral research with the De Finibus Project, a project concerned with medieval Irish eschatology. In my dissertation I developed a new typology for analysing generic structuring and its role in the didactic function and the portrayal of agency in early medieval visions of the afterlife. My dissertation was awarded the Zeuß prize and will hopefully appear shortly as a monograph Journeys to the Afterlife: Moral Eschatology in Early Medieval Ireland. My current long-term research project, for which I won an Irish Research Council Fellowship, on the Martyrology of Óengus involves a study of the manuscripts and a first ever critical edition. I won additional funding to support interdisciplinary collaborative research on the devotional, historical and literary aspects of insular martyrologies in general, the fruits of which are due to be published by Brepols. I have also recently launched the MARTRAE network, through which I hope to channel further collaborative research.
Selected Publications
Books
| | |
| --- | --- |
| | Journeys to the Afterlife: Moral Eschatology in Early Medieval Ireland [forthcoming]. |
Books edited
| | |
| --- | --- |
| | Celebrating the Saints: Martyrologies in the Insular World [forthcoming]. |
Articles
| | |
| --- | --- |
| | "The Adaptation of the Visio Sancti Pauli in the West: The Evidence of Redaction VI", in: Peritia [forthcoming]. |
| | "The Rhetoric of Catastrophe in Eleventh Century Ireland: The Case of The Second Vision of Adomnán'", in: Proceedings of the 20th ACMRS [forthcoming]. |
| 2014 | "The Second Vision of Adomnán'", in: J. Carey et al. (ed.), The End and Beyond: Medieval Irish Eschatology, pp. 647-81 [edition and translation]. |
| 2014 | "The Old English Account of the Seven Heavens", in: J. Carey et al. (ed.), The End and Beyond: Medieval Irish Eschatology, pp. 285-306 [edition and translation]. |
| 2014 | "Bibliography of Medieval Irish Eschatology and Related Sources", in: J. Carey et al. (ed.), The End and Beyond: Medieval Irish Eschatology, pp. 855-912. |
---