PD Dr.
Monika
Gänßbauer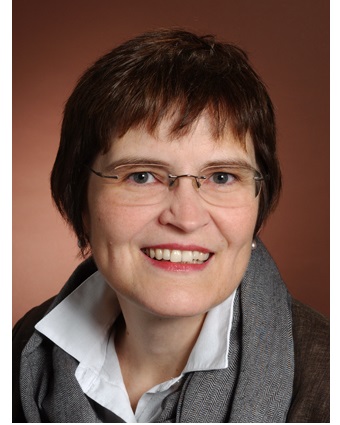 Internationales Kolleg für Geisteswissenschaftliche Forschung "Schicksal, Freiheit und Prognose. Bewältigungsstrategien in Ostasien und Europa"
Hartmannstr. 14
91052 Erlangen
IKGF Visiting Fellow October 2015 – September 2016
(Last change of profile by end of stay)
IKGF Research Project:
Popular Belief in Contemporary China – Findings from an Academic Chinese-Language Discourse
Curriculum Vitae
Monika Gänßbauer was a research fellow at the IKGF from 2015-2016. From 2009 to 2015 she served as Deputy Chair of Chinese Studies at the Institute for Near Eastern and East Asian Languages and Civilizations at the University of Erlangen. She holds an M.A. degree in Chinese Language and Literature and political science, received her PhD from Bochum University in 1996 and completed her post-doctoral degree (Habilitation) in Chinese Studies at the University of Erlangen in 2008. She is Honorary Professor at the Open University of Hong Kong and was appointed Associate Professor of Chinese Studies at the University of Erlangen in 2016.
Selected Publications
Books
| | |
| --- | --- |
| 2011 | Confucianism and Social Issues in China – the Academician Kang Xiaoguang. Investigations Into NGOs in China, the Falun Gong, Chinese Reportage, and the Confucian Tradition, Bochum/Freiburg. |
| 2004 | Parteistaat und protestantische Kirche – Religionspolitik im nach-maoistischen China, Frankfurt a. M. |
| 1996 | Trauma der Vergangenheit – Die Rezeption der Kulturrevolution und der Schriftsteller Feng Jicai, Dortmund ( doctoral dissertation). |
Books Edited
| | |
| --- | --- |
| 2013 | In Richtung Meer. Neue chinesische Essays, Bochum/Freiburg. |
| 2012 | Kinder der Bergschlucht. Chinesische Gegenwartsessays, Bochum/Freiburg. |
| 2011 | Xin Qiji: Kiefern im Schnee. Gedichte, Bochum/Freiburg (edition and translation). |
| 2009 | Den Jadestein erlangen. Festschrift für Harro von Senger, Frankfurt a. M. 2009. |
Articles
| | |
| --- | --- |
| 2015 | "Statue of Liberty against a cloudy sky. The observations of Chinese author in exile Liu Zaifu in the USA", in: Harro von Senger und Haiyan Hu-von Hinüber (ed.), Der Weise geht leise, Gedenkschrift für Prof. Dr. Peter Greiner (1940-2010), Wiesbaden (in print). |
| 2015 | "Von Goldlaufkäfern und Bilharziose – ein Blick in das literarische Werk der chinesischen Autorin Can Xue", in: Aura Heydenreich und Klaus Mecke (ed.), Naturwissenschaften in der Literatur und Kultur der Gegenwart, Würzburg (in print). |
| 2014 | "A Special Zone for Confucianism? Theses of the academician Zhang Xianglong on traditional Chinese culture", in: Asian Studies II (XVIII), 1, pp.115-126. |
| 2013 | "Präsenz und implizites Wissen. Heilungsverfahren in christlichen Gruppierungen Chinas und deren Nähe zu volksreligiösen Praktiken", in: Heike Paul et.al. (ed.), Präsenz und implizites Wissen, Wiesbaden , pp. 405-418. |
| 2013 | "Monika Gaenssbauer on Contemporary Chinese Essayists", in: Asymptote Journal, URL: http://asymptotejournal.com/article.php?cat=Special_Feature&id=112. |
| 2013 | "Theses of the Author Liu Zaifu in the Context of Exile Studies", in: Asien, pp.200-210. |
| 2012 | "在中国人们吃月亮"——19世纪到21世纪西方的中国形象, in: 杨惠林 (ed.), 世界汉学 (Horizons of Sinology), 第10卷, pp. 6-13. |
| 2011 | "'In China They Eat the Moon'. Western Images of China from the 19th through to the 21st Century", in: Asien, no. 3, pp. 119-129. |
| 2007 | "'Das Nicht-Erzählbare erzählen' – neue Literatur zur chinesischen Kulturrevolution", in: Fakultät für Ostasienwissenschaften der RUB (ed.), Bochumer Jahrbuch für Ostasienforschung, pp. 171-196. |
| 2006 | "'Chinesische Kultur zur Rettung der Welt?' Anmerkungen zum kulturkonservativen Neokonfuzianismus Festlandchinas", in: China heute, no. 1-2, pp. 39-47. |
| 2006 | "Ökonomische Ziele als Bestandteil chinesischer Religionspolitik? Einige Bemerkungen am Beispiel des protestantischen Christentums", in: China heute, no. 3, pp. 91-100. |
| 2005 | "Dieser Weg hat keinen Endpunkt" – Exil-Reflexionen des chinesischen Essayisten Liu Zaifu", in: Amélé Adamavi-Aho Ekué and Michael Biehl (ed.), Gottesgabe. Vom Geben und Nehmen im Kontext gelebter Religion, Frankfurt a. M., pp. 267-282. |
| 2004 | "'Die Lage der Bauern ist heute unser größtes gesellschaftliches Problem'. Ein Bericht über die ländlichen Regionen Chinas", in: Das neue China, no. 3, pp. 22-24. |
| 2002 | "The Cultural Revolution in Feng Jicai's Fiction", in: Woei Lien Chong (ed.), China's Great Proletarian Cultural Revolution, Oxford, pp. 319-344. |
| 2000 | Translation of: Xiao Tie, "Der Brunnen", in: Sinn und Form, no. 6, pp. 803-808. |
| 1998 | Feng Jicai, 100 Einzelschicksale, in: Kindlers Neues Literaturlexikon vol. 21: Supplement A-K, München, pp. 394-396. |
| 1998 | Zhang Xinxin/Sang Ye, Pekingmenschen, in: Kindlers Neues Literaturlexikon vol. 22: Supplement L-Z, München, pp. 752-754. |
| 1998 | Translation of: Su Tong, "Herzdame", in: Hefte für Ostasiatische Literatur, no. 24, pp. 38-46. |
| 1997 | "Ein Trauma und die Folgen. Feng Jicai und die Extremsituation der Kulturrevolution", in: Asien, no. 64, pp. 48-59. |
| 1997 | Translation of: Liu Sola, "Chaos und all das", in: Hefte für Ostasiatische Literatur, no. 23, pp. 77-84. |
| 1994 | (with Helmut Martin) "Kritische Bibliographie zur 'Geschichte der taiwanesischen Literatur'", in: Eberhard Sandschneider und Helmut Martin (ed.): Interdisziplinäre Aspekte deutscher Taiwan-Forschung, Dortmund, pp. 171-209. |
---