Dr.
Miriam
Czock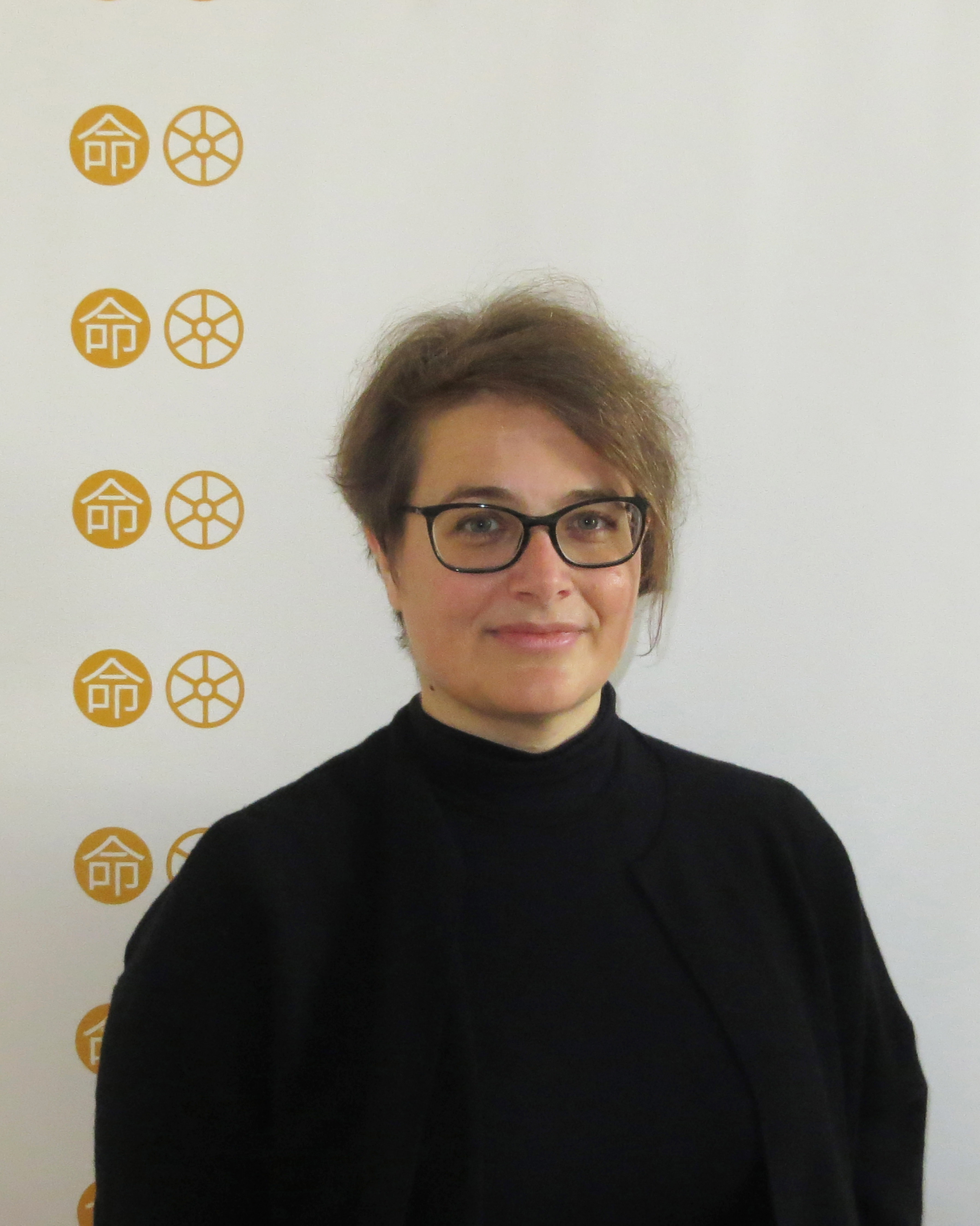 Internationales Kolleg für Geisteswissenschaftliche Forschung "Schicksal, Freiheit und Prognose. Bewältigungsstrategien in Ostasien und Europa"


IKGF Visiting Fellow October 2018 – September 2019
IKGF Research Project:
The presence of the present and the managment of the future: The exegetical works of Rupert of Deutz
Curriculum Vitae
Miriam Czock studied History and Philosophy at the Ruhr-University Bochum. After obtaining her Master's degree in 2003, she worked at the FernUniversität Hagen, the Ruhr-University Bochum, TU Dortmund and Heinrich-Heine University Düsseldorf as lecturer. She gained her doctoral degree in 2009 with a study on "Gottes Haus. Untersuchungen zur Kirche als heiligem Raum von der Spätantike bis ins Frühmittelalter" at the Ruhr-University in Bochum. In 2009-2010 she was a research assistant to Prof. Stefan Esders at the Friedrich Meineke Institut at Freie Universität Berlin. From 2010-2011 she was a fellow in the DFG/ANR funded project "Raum und Politik: Wahrnehmung und Praxis im Frankenreich und in seinen Nachfolgereichen vom 9. bis zum 11. Jahrhundert/ Espace et politique: perception et pratiques dans les royaumes francs et post-carolingiens du 9e au 11e siècle" headed by Prof. Geneviève Bührer-Thierry (UPEM) and Prof. Steffen Patzold (University of Tübingen). In 2011 she assumed a post as lecturer at the University of Duisburg-Essen with Prof. Amalie Fößel, where she now is a senior lecturer. From 2012 to 2017 she ran the DFG funded project "ZeitenWelten. Zur Verschränkung von Weltdeutung und Zeitwahrnehmung im frühen und hohen Mittelalter" with Anja Rathmann-Lutz. Her main research interest lies on the emergence of a Christian concept of society rooted in intellectual models of space and time in early and high medieval Europe. Other fields of interest are focused on legal-practices as well as the workings of early medieval local society.
Selected Publications
Books
| | |
| --- | --- |
| 2012 | Gottes Haus. Untersuchungen zur Kirche als heiligem Raum von der Spätantike bis ins Frühmittelalter, Berlin: de Gruyter. |
Books edited
| | |
| --- | --- |
| 2016 | [co-edited with Anja Rathmann-Lutz] ZeitenWelten. Zur Verschränkung von Zeitwahrnehmung und Weltdeutung (750-1350), Köln: Böhlau. |
Articles
| | |
| --- | --- |
| 2016 | "Practices of property and the salvation of one's soul - Priests as men in the middle in the Wissembourg material", in: Carine van Rhijn and Steffen Patzold (ed.), Men in the Middle. Local priest in the early middle ages, Berlin: de Gruyter, pp. 11-31. |
| 2016 | "Vergangenheit, Gegenwart und Zukunft. Konstruktionen von Zeit zwischen Heilsgeschichte und Offenbarung: Liturgieexegese um 800 bei Hrabanus Maurus, Amalarius von Metz und Walahfrid Strabo", in: Miriam Czock and Anja Rathmann-Lutz (ed.), ZeitenWelten. Zur Verschränkung von Zeitwahrnehmung und Weltdeutung (750-1350), Köln: Böhlau, pp. 113-133. |
| 2015 | "Zwischen Heiligkeit und Häresie. Rhetorik und die Verwendung von Bildern in Briefen zu den Wanderpredigern Tanchelm, Heinrich dem Mönch und Robert von Arbrissel", in: Klaus Herbers and Larissa Düchting (ed.), Sakralität und Devianz. Konstruktionen - Norm - Praxis, Stuttgart: Franz Steiner, pp. 253-274. |
| 2013 | "Rechtsformung in der Collectio canonum hibernensis am Beispiel des gerechten Urteils", in: Zeitschrift der Savigny-Stiftung für Rechtsgeschichte / Kanonistische Abteilung 99, pp. 347-360. |
| 2013 | "Tanchelm als Antichrist: Die Konstruktion eines Häretikers zwischen Religion und Politik", in: Archiv für Kulturgeschichte 95, pp. 69-88. |
| 2008 | "Und Gott schenkte ihm die Märtyrerpalme – einige Überlegungen zur Funktion der Heiligkeit Karls des Guten im Werk Galberts von Brügge", in: Iris Kwiatkowski and Michael Oberweis (ed.), Recht, Religion, Gesellschaft und Kultur im Wandel der Geschichte. Ferculum de cibis spiritualibus. Festschrift für Dieter Scheler, Hamburg: Dr. Kovač,pp. 121-133. |
---