Prof. Dr.
Lillian
Tseng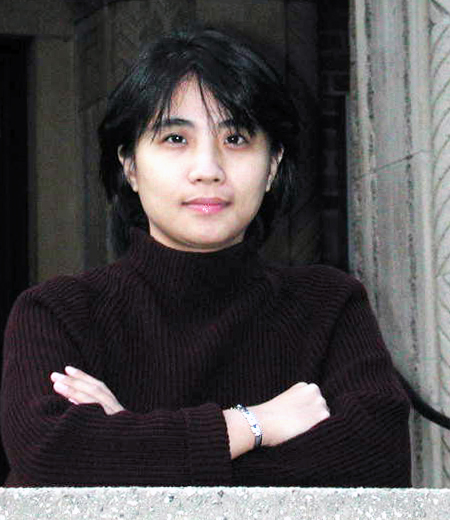 Internationales Kolleg für Geisteswissenschaftliche Forschung "Schicksal, Freiheit und Prognose. Bewältigungsstrategien in Ostasien und Europa"
Hartmannstr. 14
91052 Erlangen
Telefon:

+49 9131 85 64342
Chinese personal name: 曾藍瑩
Associate Professor of East Asian Art and Archaeology
IKGF Visiting Fellow May 2013 - July 2013
IKGF Research Project
Fate, Death, and Material Culture in Early China
Curriculum vitae
Lillian Tseng specializes in ancient Chinese art and archaeology. Prior to joining the Institute for the Study of the Ancient World in 2010, she served as Associate Professor in the Department of the History of Art at Yale University. Prof. Tseng received her B.A. and M.A. in History from the National Taiwan University, and her Ph.D. in History of Art and Architecture from Harvard University. She was awarded a fellowship from the Getty Foundation and several grants from the Chiang Ching-kuo Foundation for International Scholarly Exchange.
Prof. Tseng is interested in exploring the interface between art history and cultural history. She is the author of 'Picturing Heaven in Early China' (Harvard University Press, 2011). She is currently working on two book projects: an inquiry into the rediscovery of ancient steles and its impact on cultural production in 18th-century China, and an investigation of frontiers and visual imagination in Han China. She is also editing two scholarly volumes entitled 'Representing Things: Visuality and Materiality in East Asia' and 'The Reception of Antiquity: China and Europe'.
Selected Publications
Books and Editions
Picturing Heaven in Early China. Cambridge: Harvard University Asia Center & Harvard University Press, 2011.
Articles
"Funerary Spatiality: Wang Hui′s Sarcophagus in Han China," Res: Journal of Anthropology and Aesthetics, no. 61/62 (2012), 116–131.
"Positioning the Heavenly Horses on Han Mirrors," in The Lloyd Cotsen Study Collection of Chinese Bronze Mirrors, Volume II: Studies, ed. Lothar von Falkenhausen (Los Angeles: UCLA Cotsen Institute of Archaeology Press, 2011), 90-99.
"Between Printing and Rubbing: Chu Jun′s Illustrated Catalogues of Ancient Monuments in Eighteenth-century China," in Reinventing the Past: Antiquarianism and Archaism in Chinese Art and Visual Culture, ed. WU Hung (Chicago: Center for the Art of East Asia, University of Chicago, 2010), 255-290.
"Mediums and Messages: The Wu Family Shrines and Cultural Production in Qing China," in Rethinking Recarving: Ideals, Practices, and Problems of the "Wu Family Shrines" and Han China, ed. Cary Liu (Princeton: The Princeton University Art Museum, 2008), 260-283.
"Horses in Han Art," in China at the Court of the Emperors: Unknown Masterpieces from Han Tradition to Tang Elegance (25–907), ed. Sabrina Rastelli (Milan: Skira, 2008), 47-51.
"Astrology, Field Allocation, and Boundaries: On ′The Convergence of the Five Planets in the East would Benefit the Middle Kingdom′," in The World under Heaven and the Middle Kingdom: Their Concepts in East Asian History, ed. Huai-chen Kan (Taipei: National Taiwan University Press, 2007), 181–215. [In Chinese]
"Traditional Chinese Painting through the Modern European Eye: the Case of Ludwig Bachhofer (1894-1976)" in Tradition and Modernity: Comparative Perspective, ed. Kang-i Sun Chang and MENG Hua (Beijing: Peking University Press, 2007), 508-533.
"Representation and Appropriation: Rethinking the TLV Mirror in Han China," Early China, no. 29 (2004), 161-213.
"Visual Replication and Political Persuasion: The Celestial Image in Yuan Yi′s (486-526) Tomb," in Between Han and Tang: Art and Material Culture in a Transformative Period, ed. WU Hung (Beijing: Cultural Relics Publishing House, 2003), 377-424.
"Retrieving the Past, Inventing the Memorable: Huang Yi′s (1744-1802) Visit to the Song-Luo Monuments," in Monuments and Memory, Made and Unmade, ed. Robert Nelson & Margaret Olin (Chicago: University of Chicago Press, 2003), 37-58.
"Pictorial Representation and Historical Writing: Zhao Wangyun′s (1906-1977) Visual Reports on Rural North China for L′Impartial," in Visual Representation and Cultural Mapping in Modern China, ed. Ke-wu Huang (Taipei: Institute of Modern History, Academia Sinica, 2003), 63-122; reprinted in Zhongguo xiangcun yanjiu (Beijing), no. 3 (2005), 152-230. [In Chinese]
"Interchange of the Self and the Other: Wu Zuoren′s (1908-1997) Visual Representation of the Northwestern Frontier," in Regions and Networks: One Thousand Years of Chinese art (Taipei: Institute of Art History, National Taiwan University, 2001), 669-700. [In Chinese]
"Workshops, Repertoires, and Regional Visual Traditions: Traces of the Han Carved Tomb at Anqiu in Shandong], Taida Journal of Art History (Taipei), no. 8 (2000), 33-86. [In Chinese]
"Divining from the Game Liubo: An Explanation of a Han Wooden Slip Excavated at Yinwan], Wenwu (Beijing), 1999.8, 62-65. English translation is available in China Archaeology and Art Digest (London & Beijing) 4, no. 4 (2002), 55-62. The revised version is incorporated into the 2004 article in Early China (see above).
"Myth, History, and Memory: The Modern Cult of the Simuwu Bronze Vessel," in Chinese Culture Centenary, ed. National Museum of History (Taipei: National Museum of History, 1999), 717-767.
"Theory and Practice of Dong Qichang′s (1555-1636) Calligraphy," Study of the Arts (Taipei), no. 6 (1991), 75-118. [In Chinese]
---