Prof.
Kwok-kan
Tam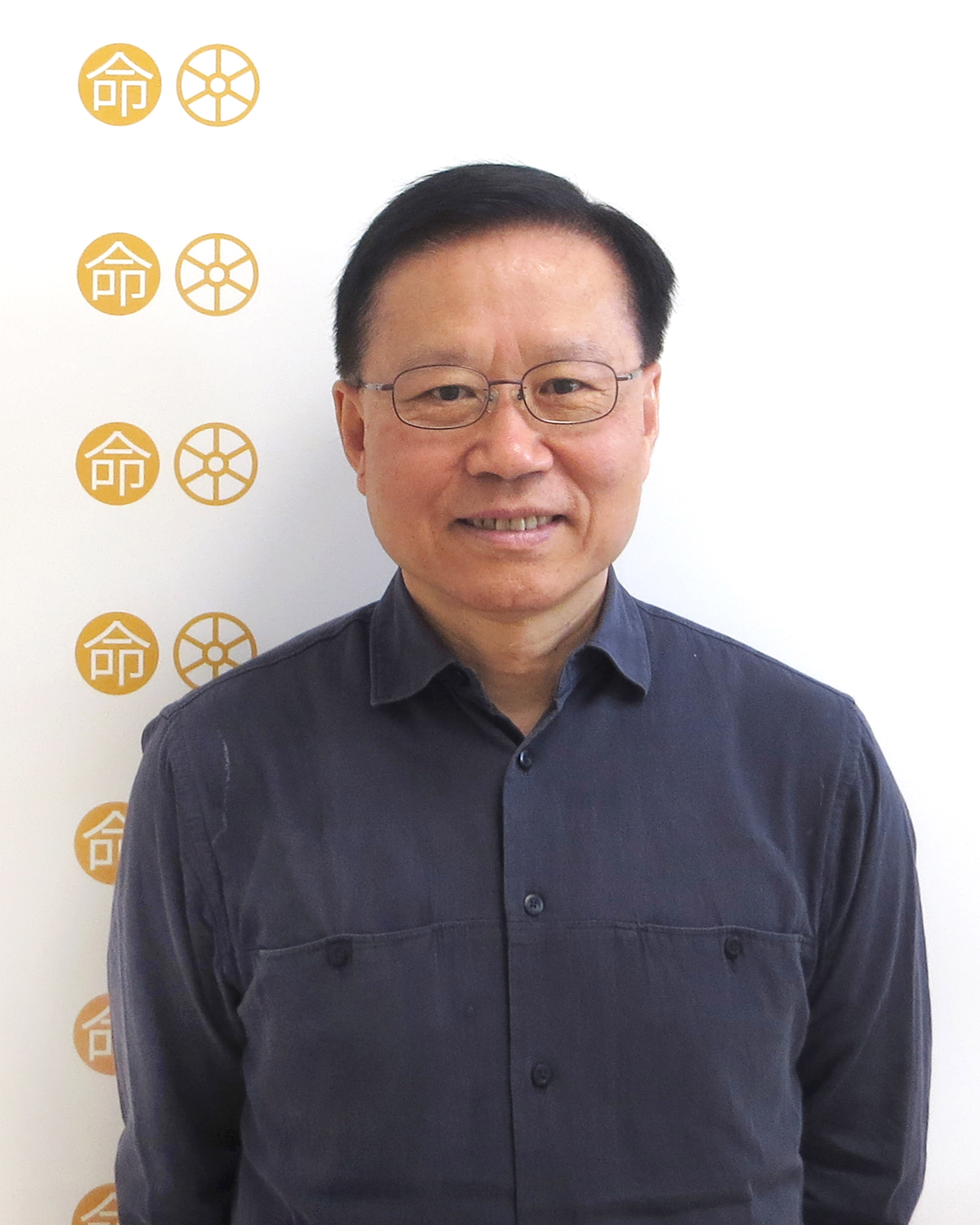 Internationales Kolleg für Geisteswissenschaftliche Forschung "Schicksal, Freiheit und Prognose. Bewältigungsstrategien in Ostasien und Europa"
Hartmannstr. 14
91052 Erlangen
IKGF Visiting Fellow May 2018 – July 2018
(Last change of profile by end of stay)
IKGF Research Projects:
Fate and Freedom in Chinese Film, TV Drama and Popular Culture
Curriculum Vitae
Professor Tam Kwok-kan is the Dean of the School of Humanities and Social Science at Hang Seng Management College, Hong Kong with effect from 1 August 2018.
Professor Tam was the Chair Professor and Dean of Arts and Social Sciences at the Open University of Hong Kong (OUHK) since 2007. At the OUHK, he developed many new programmes that created niche areas of teaching in the Humanities and Social Sciences, such as the BA/BFA programmes in creative writing, film production, advertising design, animation film and cinematography, and MA programmes in Chinese literature, cultural industries management, and cultural heritage studies. He also set up the Research Institute for Digital Culture and Humanities in 2014 and the Tin Ka Ping Centre of Chinese Culture in 2015, and served as their founding Director.
A renowned academic, Professor Tam has an outstanding track record in teaching, research and higher education administration. He was Professor-Reader in English and served various administrative roles at The Chinese University of Hong Kong before he joined the OUHK. He is an international leading scholar in Ibsen studies, and is the current Head of the International Ibsen Committee, University of Oslo, Norway. He is a Foundation Fellow of the Hong Kong Academy of the Humanities. He has published numerous books and more than a hundred articles on Ibsen, Gao Xingjian, comparative literature, modern drama, Chinese film, and world Englishes.
Professor Tam received his PhD and MA in Comparative Literature from University of Illinois at Urbana-Champaign, USA and his BA (Hons) in English from The Chinese University of Hong Kong. He worked as a Fellow at the East-West Center, Honolulu, after he received his PhD. He has been visiting professor and visiting research fellow at Stockholm University (Sweden), Friedrich-Alexander University of Erlangen-Nuremberg (Germany), Sophia University (Japan), Tokyo University, and National University of Singapore.
Selected Publications
Books
| | |
| --- | --- |
| 2001 | Ibsen in China 1908-1997: A Critical-Annotated Bibliography of Criticism, Translation and Performance. Hong Kong: Chinese University Press. |
| 2000 | The Politics of Subject Construction in Modern Chinese Literature [Zhuti jiangou zhengzhi yu xiandai Zhongguo wenxue 主體建構政治與現代中國文學]. Hong Kong: Oxford University Press. |
| 1998 | (with Wimal Dissanayake) New Chinese Cinema. Oxford and New York: Oxford University Press. |
Books edited
| | |
| --- | --- |
| 2012 | Culture in Translation: Reception of Chinese Literature in Comparative Perspective (edited with Kelly Kar-yue Chan). Hong Kong: Open University of Hong Kong Press. |
| 2010 | Ibsen and the Modern Self (edited with Terry Siu-han Yip and Frode Helland). Oslo: Centre for Ibsen Studies, University of Oslo; and Hong Kong: Open University of Hong Kong Press. |
| 2010 | Gender, Discourse and the Self in Literature: Issues in Mainland China, Taiwan and Hong Kong. Hong Kong: Chinese University Press. |
| 2010 | Liu Yichang and Hong Kong Modernism [Liu Yichang yu Xianggan xiandai zhuyi 劉以鬯與香港現代主義] (book in Chinese; edited with Leung Ping-kwan, Wong King Fai and Wong Shuk Han). Hong Kong: Open University of Hong Kong Press. |
| 2009 | Englishization in Asia: Language and Cultural Issues. Hong Kong: Open University of Hong Kong Press. |
| 2007 | Drama Criticism in Hong Kong (1960-1999) [Xianggang huaju pinglun xuan 香港戲劇評論選 (1960-1999)] (in Chinese; as Chief Editor). Hong Kong: International Association of Theatre Critics. |
| 2004 | English and Globalization: Perspectives from Hong Kong and Mainland China (edited, with Timothy Weiss). Hong Kong: Chinese University Press. |
| 2003 | Anglophone Cultures in Southeast Asia (edited, with Rüdiger Ahrens, David Parker, and Klaus Stierstorfer). Heidelberg: Universtätsverlag. |
| 2002 | Sights of Contestation: Localism, Globalism and Cultural Production in Asia and the Pacific (edited, with Wimal Dissanayake and Terry Siu-han Yip). Hong Kong: Chinese University Press. |
| 2002 | Shakespeare Global/Local: The Hong Kong Imaginary in Transcultural Production (edited, with Andrew Parkin and Terry Siu-han Yip). Frankfurt am Main: Peter Lang. |
| 2001 | Soul of Chaos: Critical Perspectives on Gao Xingjian (edited). Hong Kong: Chinese University Press. |
| 1999 | A Place of One's Own: Stories of Self in China, Taiwan, Hong Kong and Singapore (edited, with Terry Siu-han Yip and Wimal Dissanayake). Oxford & New York: Oxford University Press. |
| 1999 | Voice of Hong Kong: Drama 1997 [Xianggang de shengyin: Xianggang huaju 1997 香港的聲音:香港話劇 1997] (book in Chinese). Hong Kong: International Association of Theatre Critics. |
---