Prof. Dr.
Klaus
Hock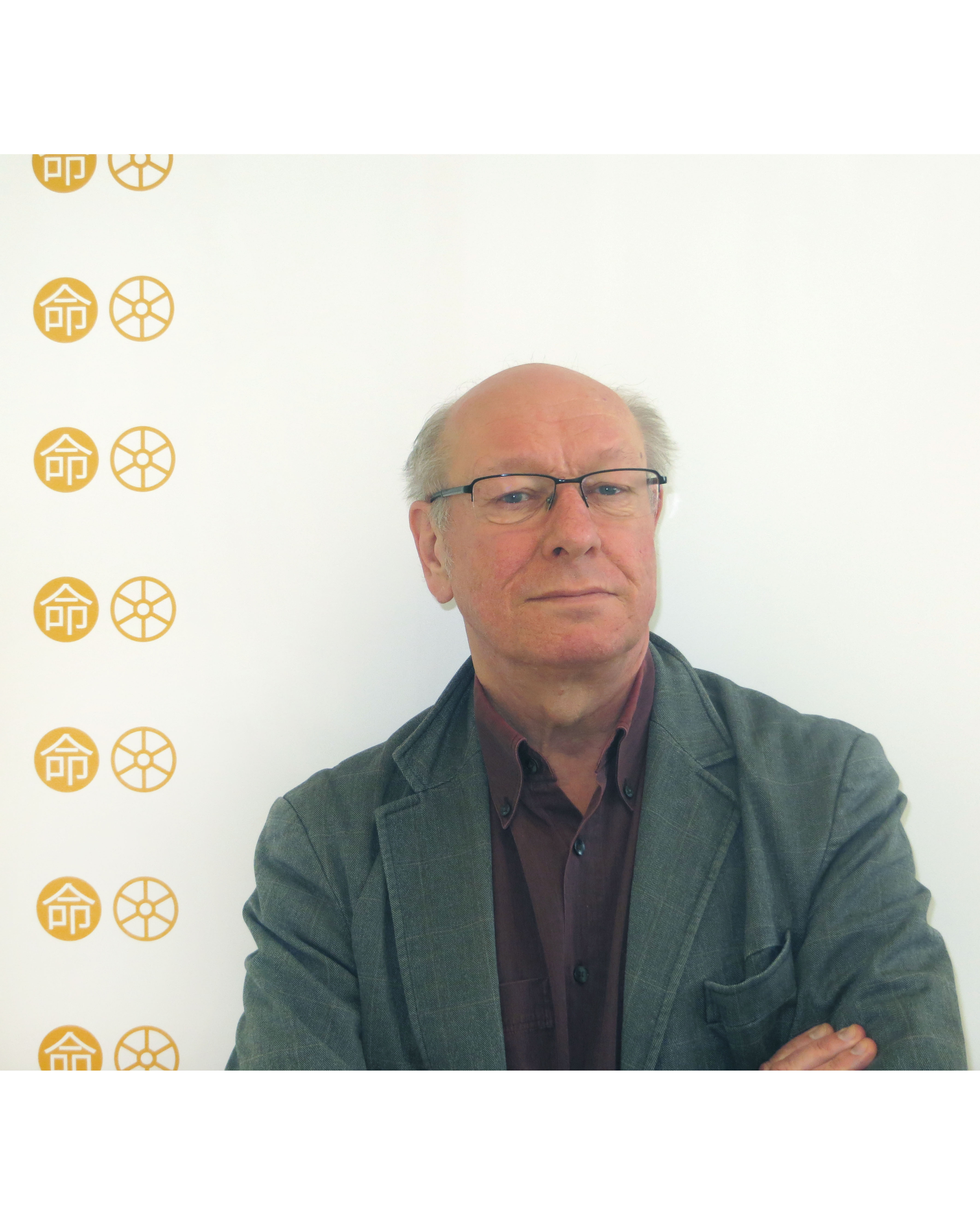 Internationales Kolleg für Geisteswissenschaftliche Forschung "Schicksal, Freiheit und Prognose. Bewältigungsstrategien in Ostasien und Europa"


IKGF Visiting Fellow October 2016 - September 2017
IKGF Research Project
The Globalization of African Divination Systems - Theoretical Perspectives from the Study of Religion
Curriculum vitae
Prof. Dr. Klaus Hock has been a professor for "History of Religions - Religion and Society" at the University of Rostock since 1996. Before, he worked as a research fellow for Religious Studies at the University of Hamburg (1981-86) and at the Institute of Religious Studies Education at the University of Erlangen-Nuremberg (1986-88). Furthermore, he taught at an ecumenical College in Northern Nigeria (1989-93), and from 1994 to 1996, he held the desk for Development Education/Co-ordination at the Policy Planning Unit of the Association of the Churches' Development Services in Germany. He received his PhD (1985; dissertation on Islam in the mirror of 20th century Protestant Theology) and his Habilitation (2nd PhD, 1993; dissertation on Christian-Muslim Relations in Northern Nigeria) in Religious Studies, Mission Studies and Ecumenical Studies from the University of Hamburg. He was the spokesperson (2010-13) and vice spokesperson (2006-09 and 2014-16) of the Guided Research Group (Graduiertenkolleg) on "Cultural Encounters and the Discourses of Scholarship" and is a founding member of the Guided Research Group (Graduiertenkolleg) on "Power of Interpretation: Religion and Belief Systems in Conflicts of Interpretational Power" (since 2014), both sponsored by the German Research Foundation (DFG). His major research interest is on Islam and Christian-Muslim relations (especially in Africa south of the Sahara), African religions and religions in Africa, transculturation, and elusive forms of religion ("religious hybrids").
Selected Publications
Books
| | |
| --- | --- |
| 2014 | Einführung in die Religionswissenschaft. Darmstadt: Wissenschaftliche Buchgesellschaft. 5th Edition. |
| 2011 | Einführung in die Interkulturelle Theologie. Darmstadt: Wissenschaftliche Buchgesellschaft. |
| 2005 | Das Christentum in Afrika und im Nahen Osten (Kirchengeschichtliche Einzeldarstellungen IV/7). Leipzig: EVA. |
Books edited
| | |
| --- | --- |
| 2016 | The Power of Interpretation: Imagined Authenticity - Appropriated Identity. Conflicting Discourses on New Forms of African Christianity. Wiesbaden: Harrassowitz. |
| 2015 | (with Friedrich Huber et al.) Im Kielwasser von Kreuzzug und Kolumbus (= Die Fliehkraft und die Schwerkraft Gottes: Ausbreitung der Christenheit und Begegnung der Religionen in den letzten zweitausend Jahren 4). Münster: LIT. |
| 2014 | (with Peter A. Berger and Thomas Klie) Hybride Religiosität - posttraditionale Gemeinschaft. Kirchbauvereine, Gutshausvereine und alternative Gemeinschaften in Mecklenburg-Vorpommern. Münster: LIT. |
| 2013 | (with Peter A. Berger and Thomas Klie) Religionshybride. Religion in posttraditionalen Kontexten. Wiesbaden: Springer. |
| 2012 | (with Gesa Mackenthun) Entangled Knowledge. Scientific Discourse and Cultural Difference. Münster etc.: Waxmann. |
| 2008 | (with Afe Adogame and Roswith Gerloff) Christianity in Africa and the African Diaspora. The Appropriation of a Scattered Heritage. London and New York: Continuum. |
Articles
| | |
| --- | --- |
| | Mission and Power: Theoretical Fragments from Transcultural - Perspectives. An Exploratory Essay on the Power of Interpretation in Mission Studies, in: Atola Longkumer et al. (eds.), Mission and Power: History, Relevance, and Perils, Oxford: Regnum Books (forthcoming). |
| 2016 | Theologie und Religionswissenschaft - Gemeinsamkeiten und Differenzen? Das Problem der Verhältnisbestimmung im deutsch(sprachig)en Kontext, in: Rauf Ceylan/Coskun Saglam (eds.), Die Bedeutung der Religionswissenschaft und ihre Subdisziplinen als Bezugswissenschaften für die Theologie, Frankfurt a.M. etc.: Peter Lang, pp. 51-84. |
| 2016 | Bekehrung in Afrika - Afrikanische Konversion, in: Theologische Literaturzeitung 141-1/2, pp. 3-18. |
| 2015 | Hegemonialität, Vernakularität, Transkulturation: zur Historisierung der Übersetzung von Religionen, in: Melanie Lange/Martin Rösel (ed.), Der übersetzte Gott. Leipzig: EVA, pp. 165-186. |
| 2015 | Ein vernachlässigter Kontinent zwischen kontextueller Historiographie und globaler Kirchengeschichtsschreibung, in: Verkündigung und Forschung 60/2, pp. 108-120. |
| 2014 | Global Transformations - Local Confrontations - Glocal Variations. Christian-Muslim Relations in Sub-Saharan Africa: Segregation, Coexistence, or Cultural Annihilation? in: Wilhelm Gräb / Lars Charbonnier (eds.), The Impact of Religion on Social Cohesion, Social Capital Formation and Social Development in Different Cultural Contexts: Entering the Field in International and Interdisciplinary Perspectives (= Studien zu Religion und Kultur / Studies of Religion and Culture, Bd. 4). Berlin etc.: LIT, pp. 127-147. |
| 2014 | Transkulturelle Perspektiven und das Programm einer polyzentrischen Christentumsgeschichte, in: Klaus Koschorke (ed.), Polycentric Structures in the History of World Christianity (Polyzentrische Strukturen in der Geschichte des Weltchristentums) [= Studien zur außereuropäischen Christentumsgeschichte (Asien, Afrika, Lateinamerika), Bd. 25]. Wiesbaden: Harrassowitz, pp. 399-408. |
| 2014 | Der entgeisterte Blick: Geist(er)besessenheit im Religionsdiskurs. Übergänge - Bruchlinien - Verschränkungen, in: Philipp Stoellger (ed.), Deutungsmacht. Religion und belief systems in Deutungsmachtkonflikten. Tübingen: Mohr Siebeck, pp. 285-307. |
| 2014 | The World of Spirits and Its Impact on African Religions, in: Giuseppe Ruggieri (ed.), Formes de vie chrétienne en Afrique / Forms of Christian Life in Africa, Paris: Harmattan, pp. 245-267. |
| 2012 | Transkulturation und Religionsgeschichte, in: Michael Stausberg (ed.), Religionswissenschaft. Berlin/Boston: Walter de Gruyter 2012, pp. 435-448. |
Other
| | |
| --- | --- |
| 2016 | (Be-)Deutung und Ende afrikanischer Diaspora. Ein Zwischenruf, in: Armin Triebel (ed.), Roswith Gerloff: auf Grenzen - ein Leben im Dazwischen von Kulturen. Berlin: Weissensee-Verlag, pp. 251-270. |
| 2016 | Review of: Wolfgang Eßbach, Religionssoziologie 1. Glaubenskrieg und Revolution als Wiege neuer Religion. Paderborn: Wilhelm Fink 2014, in: Soziologische Revue 39/2, pp. 276-280. |
| 2014 | Dritte Welt, in: Stephanie Wodianka (ed.), Metzler Lexikon moderner Mythen: Figuren, Konzepte, Ereignisse. Stuttgart: Metzler, pp.103-105. |
---