Prof. Dr.
Joachim
Gentz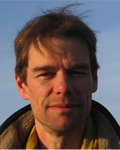 Internationales Kolleg für Geisteswissenschaftliche Forschung "Schicksal, Freiheit und Prognose. Bewältigungsstrategien in Ostasien und Europa"
Hartmannstr. 14
91052 Erlangen
IKGF Visiting Fellow Semptember 2012 – April 2013
(Last change of profile by end of stay)
IKGF Research Project:
Divinatory Hermeneutics and Text Exegesis in Early China
Curriculum Vitae
Joachim Gentz, born 18.10.65, studied Sinology, Religious Studies and Philosophy at the FU Berlin, continued his studies as DAAD scholarship holder at Nanjing University from 1988–1990. After his MA thesis 1995 on "The Chunqiu exegesis of the first 17 chapters of the Chunqiu fanlu" he wrote his PhD as a member of the Graduate College "Religion and Normativity" on "The Chunqiu exegesis of the Gongyang zhuan from its beginnings to Dong Zhongshu" for which he received the "Ruprecht-Karls-Award" of Heidelberg University. During the time of dissertation writing he carried out research in Beijing (1996) and with a Monbusho scholarship at the Institute of Oriental Culture at Tokyo University (1997) and he taught as Guest Lecturer at the Institute for the History of China at the Ruhr University Bochum (1998). From 1999 on he started to work as an Assistant Professor at the Institute of Chinese Studies in Heidelberg, was Visiting Professor at the Institute of Oriental Culture at Tokyo University (2000) and organized an international workshop on "Text and Commentary in Imperial China" (2000). From 2002 on he started to teach as a Juniorprofessor at the Dpt. of the Study of Religion at the University of Göttingen. From 2006–2008 he worked in an Asia Link project at the Cultural Studies programme at Edinburgh University and taught as Senior Lecturer courses in Cultural, Religious, and Chinese Studies. In 2008 he was invited as William James Visiting Professor by the Religious Studies Department at the University of Bayreuth. In 2009 he was appointed to Reader in Chinese and in 2014 to Chair of Chinese Philosophy and Religion.
His main fields of interest and research are Pre-Qin and Early Han history and philosophy, text and commentary, Chinese religions, Chinese parallelism and literary composition, Chinese histories of thought, theories of Cultural and Religious Studies especially theories on ritual, divination, sacred space and body conceptions.
Selected Publications
Books and Editions
Das Gongyang zhuan. Auslegung und Kanonisierung der Frühlings- und Herbstannalen (Chunqiu). Wiesbaden: Harrassowitz, 2001. (Online at google books).
Keywords Re-Oriented. Göttingen: Universitätsverlag Göttingen, 2009. (Online at google books).
Understanding Chinese Religions. Edinburgh: Dunedin Academic Press, 2012 (forthcoming in June).
Ed. (with W. Behr). Komposition und Konnotation - Figuren der Kunstprosa im Alten China (Bochumer Jahrbuch für Ostasiatische Forschung 29) 2005.
Ed. (with Perry Schmidt-Leukel). Religious Diversity in Chinese Thought. New York: Palgrave Macmillan, 2013.
Ed. (with Dirk Meyer). Literary Forms of Argument in Early China. Leiden: Brill, 2015.
Articles
"'Offenbarung' in den chinesischen Religionen? Eine systematisch angelegte Überblicksstudie zu verschiedenen Divinationsformen in China," in: Mitteilungen für Anthropologie und Religionsgeschichte 13 (1998) (Münster: Ugarit, 2001): 225-270.
"Ritus als Physiognomie. Frühe chinesische Ritentheorien zwischen Kosmologie und Kunst," in: Dietrich Harth, Gerrit Schenk (eds.), Ritualdynamik: Kulturübergreifende Studien zur Theorie und Geschichte rituellen Handelns. Heidelberg: Synchron, 2004, pp. 307-337.
"Ritual Meaning of Textual Form: Evidence from Early Commentaries of the Historiographical and Ritual Traditions", in: Martin Kern (ed.), Text and Ritual in Early China. Seattle/London: University of Washington Press, 2005, pp. 124-148.
"Elf Thesen zur Eigenart und Systematik früher chinesischer Chronomantik", in: Oriens Extremus 44 (2003-2004): 101-110.
"Zur Deutung früher Grabbefunde. Das Renzi pian aus Shuihudi", in: Michael Friedrich (ed.), Han-Zeit: Festschrift für Hans Stumpfeldt aus Anlass seines 65. Geburtstages, Wiesbaden: Harrassowitz, 2006, pp. 535-553.
"Zum Parallelismus in der chinesischen Literatur", in: Andreas Wagner (ed.), Parallelismus Membrorum, Fribourg: Academic Press and Göttingen: Vandenhoeck & Ruprecht, 2007, pp. 241-269.
"Wang Chongs (27- ca. 100) Divinationskritik", in: Cahiers Glotz 16 (2005): 259-274.
"Language of Heaven, Exegetical Skepticism and the Reinsertion of Religious Concepts in the Gongyang Tradition", in: John Lagerwey, Marc Kalinowski (eds.), Early Chinese Religion: Part One: Shang Through Han (1250 BC-220 AD), Leiden: Brill, 2008, pp. 813-838. (Peer reviewed).
"Geschichtete Ritendiskurse. Eine Archäologie", in: Monumenta Serica 56 (2008): 97-115.
"'Living in the Same House': Ritual Principles in Early Chinese Reflections on Mourning Garments", in: Axel Michaels (ed.), Ritual Dynamics and the Science of Ritual, vol I, section 2: Gil Raz, Katja Triplett, Lucia Dolce (eds.), "Ritual discourse, Ritual performance in China and Japan", Wiesbaden: Harrassowitz, 2010, pp. 371-396.
"Mohist Traces in the Early Chunqiu fanlu Chapters", in: Oriens Extremus 48 (2009): 55-70.
"Rational choice and the Chinese discourse on the Unity of the Three Religions (sanjiao heyi ????)", in: RELIGION 41.4 (2011): 535-546.
"Rhetoric as the Art of Listening: Concepts of Persuasion in the First Eleven Chapters of the, Guiguzi," in: Asiatische Studien / Études Asiatiques 68.4 (2014): 1001-1019. (Special Issue: Masters of Disguise? Conceptions and Misconceptions of 'Rhetoric' in Chinese Antiquity. Ed. Wolfgang Behr and Lisa Indraccolo. Berlin: De Gruyter).
"'Bei Zuwiderhandlungen wird es donnern', Empirisierung des Wissens von der Zukunft im China des 3. Jhs. v.u.Z.," in: Saeculum: Jahrbuch für Universalgeschichte 62.2 (2012): 213-228.
"Confucius Confronting Contingency in the Lunyu and the Gongyang zhuan," in: Journal of Chinese Philosophy 39.1 (2012): 60-70.
"Long Live the King! The Ideology of Power Between Ritual and Morality in the Gongyang zhuan," in: Y. Pines, P. Goldin, M. Kern (eds.), Ideology of Power and Power of Ideology in Early China, Leiden: Brill, 2015, 69-117.
"Defining Boundaries and Relations between Textual Units: Examples from the Literary Tool-Kit of Early Chinese Argumentation," in: Joachim Gentz and Dirk Meyer (eds.), Literary Forms of Argument in Early China. Leiden: Brill, 2015, 112-157.
"Das Harmoniemodell religiöser Pluralität in China," in: Ulrich Willems, Astrid Reuter and Daniel Gerster (eds.), Ordnungen religiöser Pluralität. Wirklichkeit - Wahrnehmung – Gestaltung. Frankfurt/New York: Campus Verlag, 2016 (Religion und Moderne 3), 399-435.
"One Heaven, One History, One People: Repositioning the Zhou in Royal Addresses to Subdues Enemies in the 'Duo shi' 多士 and 'Duo fang' 多方 Chapters of the Shangshu and the 'Shangshi' 商誓 Chapter of the Yi Zhoushu," in: Martin Kern and Dirk Meyer (eds.), Origins of Chinese Political Thought: Studies in the Classic of Documents, Leiden/Boston: Brill, 2017, 146-192.
---