Dr.
Jan
Vihan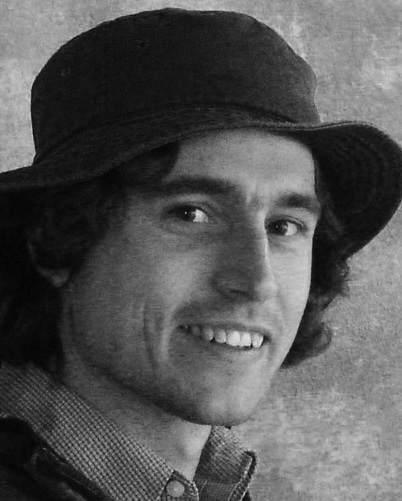 Internationales Kolleg für Geisteswissenschaftliche Forschung "Schicksal, Freiheit und Prognose. Bewältigungsstrategien in Ostasien und Europa"
Hartmannstr. 14
91052 Erlangen
Home Institution: Charles University, Faculty of Humanities
IKGF Visiting Fellow September 2014 - June 2015
IKGF Research Project
Time, Diction, Human Agency: the Mantic Foundations of Philological Practice
Curriculum vitae
Jan Vihan was born and grew up in Prague. After completing a B.A. at Harvard (thesis on personhood and human agency in the work of the Han historian, Sima Qian), he studied and worked as a guidebook writer in northern India, eventually earning a master's degree (on the relation between time, word, and meaning in the Sanskrit grammatical tradition). During his subsequent Ph.D. years, his interests crystalized into three areas: classical Chinese philology as articulated in the Qing commentaries to the Han character primer Shuowen Jiezi, an exegesis on the Book of Changes, and fifth century Mahāyāna translations, specifically Kumārajīva's Bodhisattvadhyāna and Vimalakīrtinirdesha. He has taught at the Charles and Masaryk Universities and at the National Gallery in Prague.
Education
| Institution and Location | Degree | Year(s) | Feld of Study |
| --- | --- | --- | --- |
| Harvard University | B.A. | 1999 | East Asian Studies |
| Cambridge University | M.Phil. | 2002 | Classical Indian Studies |
| Harvard University | Ph.D. | 2012 | East Asian Lang. and Civ. |
Positions and Honours
Employment/Experience
| | |
| --- | --- |
| 2013 - 2014 | Postdoctoral Fellow at the Chiang Ching-kuo Center for Inter-Scholarly Exchange, Oct 2013- June 2014, Charles University, Prague |
| 2009 - 2013 | Lecturer in Chinese and Buddhist Art, 2009-2013, National Gallery in Prague, Asian Art Collection |
| 2000 - 2001 and | Lecturer at Charles University in Prague |
| 2010 - 2011 | Lecturer at Masaryk University in Brno |
| 2001 - 2014 | Guide for Rick Steves' Europe in Central/Eastern Europe, Summers 2001 - 2014 |
Honors, Awards and Scholarships
| | |
| --- | --- |
| 1996 - 1997 | Yenching Scholarsphip to Nanjing University |
Selected Publications
Books and Editions
Prague and the Czech Republic (with Rick Steves, Berkeley: Perseus Books, 2004- updated re-editions)
Articles
"The historical evidence for tripartite division of Formal, Informal, and Elevated registers: the Airs, the Elegantiae, and the Eulogia of the Odes," (with Feng Shengli, forthcoming in Barbara Meisterernst, ed. New Aspects of Classical Chinese Grammar. Wiesbaden: Harrassowitz, 2015)
"Havel: An Authentic Life," In the Fray, Jan 2012 (inthefray.org).
Wang Bi's re-interpretation of divination as authentication (forthcoming)
The Master said: expanding the logic of Yi line statements into abstract knowledge (forthcoming)
The wellspring of (mis)fortune: inner vs. outer or genuine vs. spurious? (forthcoming)
Hexagram/situation as simultaneity of factors and as progression of instances (forthcoming)
Other
The meaning of etymology in a synchronic linguistic system, Special invited lecture, Olomouc, Palacky University, January 8, 2015
---