Dr.
Helena
Avelar de Carvalho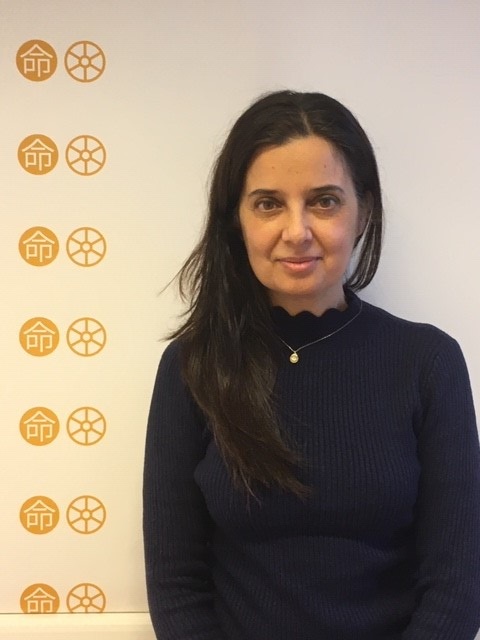 Internationales Kolleg für Geisteswissenschaftliche Forschung "Schicksal, Freiheit und Prognose. Bewältigungsstrategien in Ostasien und Europa"


IKGF Visiting Fellow January 2020 – June 2020
IKGF Research Project:
Who Wants to Live Forever? Astrological Methods for Determining Lifespan in Western Culture
Curriculum Vitae
Helena Avelar de Carvalho holds a PhD on the History of Astrology from the Warburg Institute, University of London, and an MA in Medieval History from the Faculty of Social Sciences and Humanities of the Nova University of Lisbon. She is a member of the CIUHCT-Centro Interuniversitário de História das Ciências e da Tecnologia, and also the IEM-Institute of Medieval Studies. Her research focuses on medieval science and culture, with a special interest in premodern astrological practices.
Selected Publications
Book
| | |
| --- | --- |
| 2021 | An Astrologer at Work in Late Medieval France: the Notebooks of S. Belle. Leiden: Brill. |
| 2019 | "The Heavens on Earth. An Overview of Astrological Geography" - Spreading Knowledge in a Changing World, Eds. Charles Burnett and Pedro Mantas-España. Córdoba: UCOPress. |
| 2010 | (with Luís Campos Ribeiro) On the Heavenly Spheres. Tempe: AFA. |
Articles
| | |
| --- | --- |
| | (with Luís Campos Ribeiro) "Manuscripts and Evidences of Jewish Astrology and Medicine in Fifteenth-Century Portugal: An Overview", in: Luis U. Afonso and Tiago Moita (eds.), Sephardic Book Art of the 15th Century (forthcoming). |
| 2018 | "Astrology and Sarcasm in Three Medieval Portuguese Songs of Mockery", in: Culture and Cosmos 22/1. |
| 2017 | "Prophecy and Divination in the Portuguese Royal Court", in: José Francisco Meirinhos, Celia López Alcalde, and João Rebalde (eds.), Secrets and Discovery in the Middle Ages: Proceedings of the 5th European Congress of the Fédération Internationale Des Instituts d'Études Médiévales, Turnhout: Brepols. |
| 2016 | (with Luís Campos Ribeiro) "Fisionomia e astrologia: o manuscrito de Rolando de Lisboa", in: Catarina Fernandes Barreira (ed.), Luz, Cor e Ouro. Estudos sobre manuscritos iluminados, Lisboa: Biblioteca Nacional de Portugal, pp. 235-248. |
| 2015 | "Vícios e virtudes na teoria e na prática astrológica medieval: exemplos portugueses da dinastia de Avis (século XV)", in: e-Spania. Revue interdisciplinaire d'études hispaniques médiévales et modernes 22, URL: https://doi.org/10.4000/e-spania.24859. |
| 2015 | (with Luís Campos Ribeiro) "A Ciência Judaica Em Portugal No Século XV", in: Luís Urbano Afonso and Maria Adelaide Miranda (eds.), O Livro e a Iluminura Judaica Em Portugal No Final Da Idade Média, Lisboa: Biblioteca Nacional de Portugal, pp. 87-91. |
| 2014 | (with Charles Burnett) "The Interpretation of a Horoscope Cast by Abraham the Jew in Be'ziers for a Child Born on 29 November 1135: An Essay in Understanding a Medieval Astrologer", in: Culture and Cosmos 18/2, pp. 19-40. |
| 2014 | "D. Duarte e a Astrologia Na Corte de Avis", in: Catarina Fernandes Barreira and Miguel Metelo de Seixas (eds.), D. Duarte e a Sua Época. Arte, Cultura, Poder e Espiritualidade, Lisboa: Instituto de Estudos Medievais. |
---