Dr.
Eduard
Iricinschi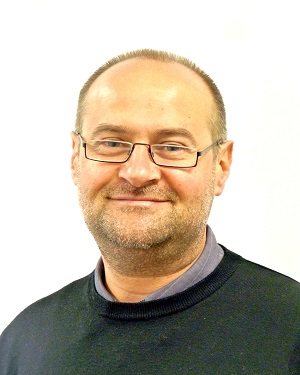 Internationales Kolleg für Geisteswissenschaftliche Forschung "Schicksal, Freiheit und Prognose. Bewältigungsstrategien in Ostasien und Europa"
Hartmannstr. 14
91052 Erlangen
Telefon:

+49 9131 85 64348
IKGF Visiting Fellow February 2016 - July 2016
IKGF Research Project
"… habent sua fata libelli: Negotiating Fate in Late Antique Magic, Sethian, and Manichaean Books"
Curriculum vitae
Eduard Iricinschi studied philosophy in Bucharest (B.A. & M.A.), religious studies at New York University (M.A. 2006) and earned his Ph.D. in religion from Princeton University, New Jersey, in 2009. He worked as an adjunct professor in the Religious Studies Program at New York University from 2001 to 2002, and as a research assistant for Prof. Elaine Pagels in the Department of Religion at Princeton University from 2003 to 2008. From 2009 to 2014 he has been a Polonsky Postdoctoral Fellow at the Van Leer Jerusalem Institute (Jerusalem, Israel) with a project investigating the role of ancient books as real and imagined objects in the formation of late antique heresiological writings. Eduard Iricinschi specializes in the history of ancient Christianity, the Nag Hammadi literature, Manichaeism, early Christian heresiological literature, and methods and theory in the study of religion.. He is the co-editor (with Holger Zellentin) of the volume Heresy and Identity in Late Antiquity (Tübingen, 2008) and recently co-edited (with Lance Jennot, Philippa Townsend and Nicola Denzey) the volume Beyond the Gnostic Gospels: Studies Building on the Work of Elaine Pagels (2013).
Selected Publications
Books edited
| | |
| --- | --- |
| 2013 | (Co-edited with C. Kotsifou) Coping with Religious Change in the Late-antique Eastern Mediterranean. Tübingen: Mohr Siebeck (forthcoming) |
| 2013 | (Co-edited with L. Jenott, N. Lewis, and P. Townsend) Beyond the Gnostic Gospels: Studies Building on the Work of Elaine Pagels. Tübingen: Mohr Siebeck. |
| 2008 | (Co-edited with H. Zellentin) Heresy and Identity in Late Antiquity. Tübingen: Mohr Siebeck. |
Articles
| | |
| --- | --- |
| 2015 | Biographical Metamorphoses in the History of Religion: Moshe Idel and Three Aspects of Mircea Eliade, in: Entangled Religions: Interdisciplinary Journal for the Study of Religious Contact and Transfer 2. |
| 2013 | The Teaching Hidden in Silence (NHC II 1,4): Questions, Answers, and Secrets in a Fourth-Century Egyptian Book, in: Beyond the Gnostic Gospels: Studies Building on the Work of Elaine Pagels, ed. by E. Iricinschi et al., Tübingen: Mohr Siebeck, pp. 297–319. |
| 2013 | Interroga matricem mulieris: The Secret Life of the Womb in 4 Ezra and Sethian Cosmology, in: Envisioning Judaism: Studies in Honor of Peter Schäfer on the Occasion of his 70th Birthday, ed. by R. Boustan et al., Tübingen: Mohr Siebeck, 2 vols., pp. 751-770. |
| 2011 | Tam pretiosi codices uestri: Hebrew Scriptures versus Persian Books in Augustine's Anti- Manichaean Writings, in: Revelation, Literature, and Community in Late Antiquity, ed. by P. Townsend and M. Vidas, Tübingen: Mohr Siebeck, pp.153–76. |
| 2009 | A Thousand Books Will Be Saved: Manichaean Writings and Religious Propaganda in the Roman Empire, in: Jewish and Christian Scripture as Artifact and Canon (Scripture in Early Judaism and Christianity 13), ed. by Craig Evans and Daniel Zacharias, Edinburgh: T&T Clark, pp. 261–72. |
| 2004 | Mircea Eliade and the Making of the Encyclopedia of Religion, in: Archaeus VIII, pp. 365–384. |
---