Dr.
Daniel
Burton-Rose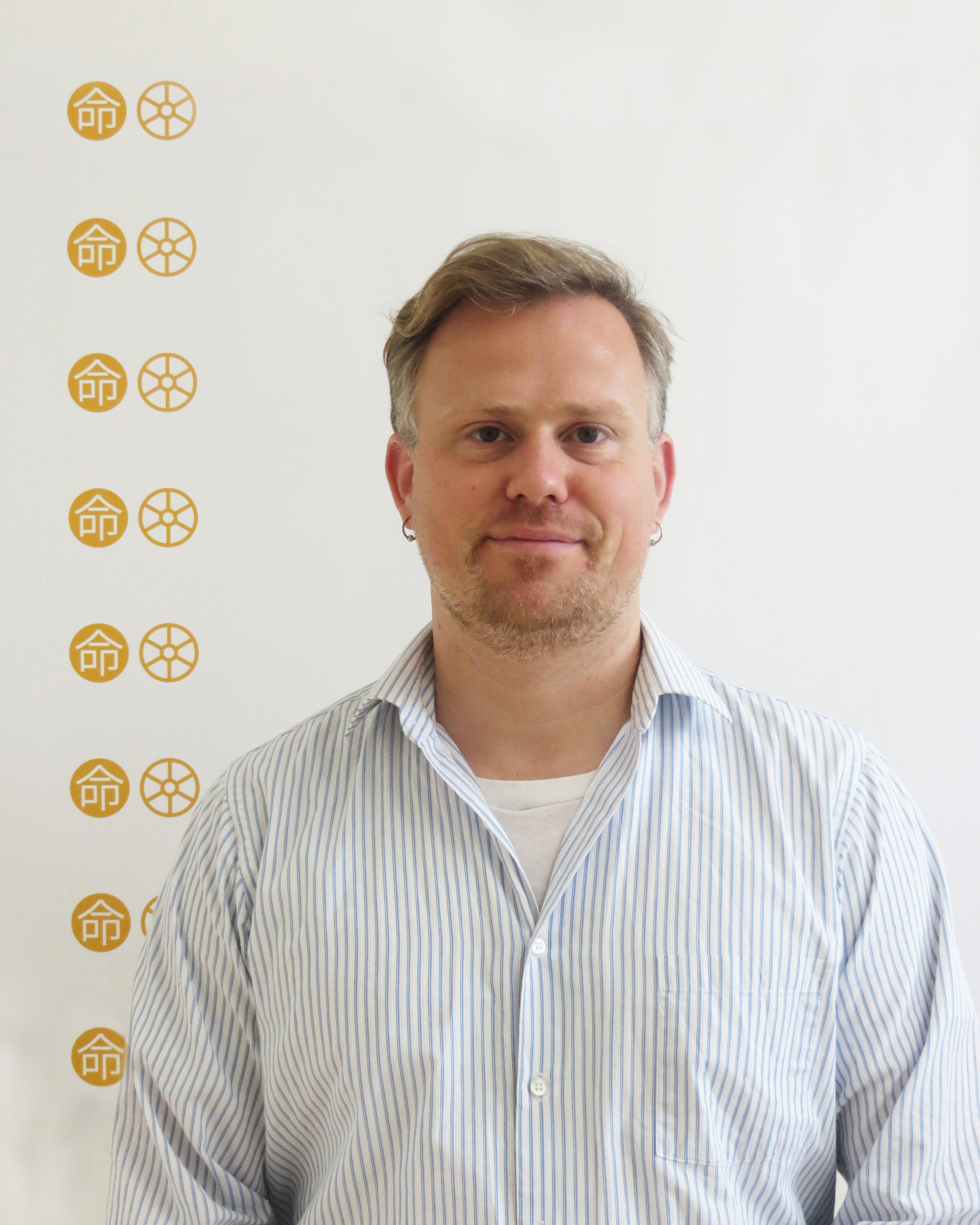 Internationales Kolleg für Geisteswissenschaftliche Forschung "Schicksal, Freiheit und Prognose. Bewältigungsstrategien in Ostasien und Europa"


IKGF Visiting Fellow January 2021 – June 2021
IKGF Visiting Fellow May 2017 – July 2017
IKGF Research Projects:
Prophecy and Spirit-Writing in Qing Conquest China
Elite Religiosity in Late Imperial Suzhou: Peng Dingqiu (1645-1719) and Self-Fashioned Literati Piety
Curriculum Vitae
Daniel Burton-Rose obtained his doctorate from the Department of East Asian Studies at Princeton University in 2016. He is the co-editor, with David A. Bello, of the anthology Insect Histories of East Asia (University of Washington Press, forthcoming) and is completing a manuscript titled Celestial Officials of the Jade Bureau: Prophecy and Spirit-Writing in Qing Conquest China. Burton-Rose serves as the Editor for East Asia of Asian Medicine: Journal of the International Association for the Study of Traditional Medicine, to which he has also contributed. His work can be viewed at: Website Daniel Burton-Rose
Education & Training
| | |
| --- | --- |
| 2016 | Princeton University, Princeton, New Jersey: PhD (East Asian Studies) |
| 2009 | University of Colorado, Boulder, Colorado: Master of Arts (Asian Languages and Civilizations) |
| 1998 | Oberlin College, Oberlin, Ohio: Bachelor of Arts (History [Honors] and Religion) |
Employment & Experience
| | |
| --- | --- |
| 2018-2020 | Lecturer in Chinese, Asian and World History, Northern Arizona University, History Department |
| 2016-2018 | Post-Doctoral Teaching Scholar, North Carolina State University, History Department |
| 2016 | Visiting Lecturer, Brown University, History Department |
| 2014 | Instructor, City College of New York, Asian Studies Program |
Honors, Awards & Scholarships
Visiting Scholar, May-July 2017 and June-August 2016, "Accounting for Uncertainty: Prediction and Planning in Asia's History," co-sponsored by the "Fate, Freedom and Prognostication" project of the International Consortium for Research in the Humanities at the Friedrich-Alexander-Universitat Erlangen-Nurnburg (2017) and the Max Planck Institute for the History of Science (2016)
September 2014-May 2015, The Tsang Yee and Wai Kwan Chan So Princeton '71 Fellowship for Chinese History and Culture
September 2014-May 2015, Center for the Study of Religion, Princeton University
September 2013-June 2014, Fulbright Program (Institute for International Exchange), People's Republic of China
June 2011-June 2012, Blakemore Freeman Foundation for study at the Inter-University Center for Advanced Japanese Language Studies in Yokohama
Summer 2008 and Academic Year 2008-09, Foreign Language and Area Studies (FLAS)
September 2008-May 2009, Center for Humanities and the Arts, University of Colorado, Boulder. Colloquium participant: "Apocalypse and Transformation"
Other Scientific Activities
| | |
| --- | --- |
| 2020- | Participant, Chinese Religious Texts Authority Project. Coordinated by Vincent Goossaert, Directeur d'Études, École Pratiques des Hautes Études (Paris) |
Selected Publications
Books & Books edited
| | |
| --- | --- |
| 2010 | Guerrilla USA: The George Jackson Brigade and the Anti-Capitalist Underground of the 1970s (Berkeley: University of California Press). |
| | Insect Histories of East Asia. Edited with David A. Bello. Under contract and with readers at University of Washington Press. |
Articles
Peer-Reviewed Journals
| | |
| --- | --- |
| 2020 | "Towards a Sinophone Insect Humanities: A Review Essay." Journal of the History of Biology 53 (4). (SCOPUS) |
| 2020 | "Establishing a Literati Spirit-Writing Altar in early Qing Suzhou: The Optimus Prophecy of Peng Dingqiu (1645-1719)." T'oung Pao 106 (3-4): 358-400. (A&HCI) |
| 2019 | "Mid-Qing Officials' Spirit-Altars and the Three Teaching Perspective: The Case of Peng Qifeng's prefaces to the Complete Works of Thearch Guan, Patriarch Lü, and Wenchang" 清朝中葉官員的乩壇與三教觀——以彭啟豐為《關帝全書》、《呂祖全書》與《文帝全書》所撰三篇序言為探討中心. Daojiao xuekan 道教学刊 3: 130-156. |
| 2018 | "The Literati-Official Victimization Narrative: Memorializing Donglin Martyrs in Eighteenth-century Suzhou," Journal of Religion and Violence 6 (1): 106-126. |
| 2017 | Desiderata for the Principles of Compilation of a Canon of Buddhism and Medicine: A Consumer's Guide to the Zhongguo Fojiao yiyao quanshu, in: Asian Medicine: Tradition and Modernity (Special Issue on Buddhism and Healing), v. 11. |
| 2015 | A Prolific Spirit: Peng Dingqiu's Posthumous Career on the Spirit Altar, 1720-1906, in: Daoism: Religion, History and Society, 7, pp. 7-63. |
| 2012 | Gendered Androgyny: Transcendent Ideals and Profane Realities in Buddhism, Classicism, and Daoism, in: Transgender China, ed. by Howard Chiang, New York: Palgrave-Macmillan, pp. 67-95. |
Anthology Contributions and Scholarly Interview
| | |
| --- | --- |
| 2021 | "Introduction," co-authored with David A. Bello, in David A. Bello and Daniel Burton-Rose eds., Insect Histories of East Asia (University of Washington Press). |
| 2021 | "Circumscribing China with Insects: James G. Needham's A Manual of the Dragonflies of China (1930) and the Indigenization of Academic Entomology in Republican China," in David A. Bello and Daniel Burton-Rose eds., Insect Histories of East Asia (University of Washington Press). |
| 2021 | ) "Acupuncture, the Black Panther Party, and People's Medicine: An Interview with Dr. Tolbert Small," Asian Medicine: Journal of the International Association for the Study of Traditional Asian Medicine, 16 (1). (SCOPUS) |
| 2019 | "Spirit-Altar Prophecy and the Civil Service Examinations in Qing Dynasty China: The Pengs of Suzhou," in Dagmar Schäfer, Zhao Lu, and Michael Lackner eds., Accounting for Uncertainty: Prediction and Planning in Asian History, 42-53 (Berlin: Max Planck Institute for the History of Science). |
| 2012 | "Gendered Androgyny: Transcendent Ideals and Profane Realities in Buddhism, Classicism, and Daoism," in Howard Chiang ed., Transgender China, 67-95 (New York: Palgrave-Macmillan). |
Other
| | |
| --- | --- |
| 2018- | Editor for: Asian Medicine: Journal of the International Association for the Study of Traditional Asian Medicine, peer-reviewed (Brill) |
---