PD Dr.
Christian
Meyer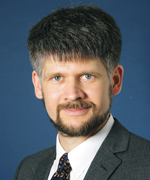 Internationales Kolleg für Geisteswissenschaftliche Forschung "Schicksal, Freiheit und Prognose. Bewältigungsstrategien in Ostasien und Europa"
Hartmannstr. 14
91052 Erlangen
IKGF Visiting Fellow Oct. 2010 - Sept. 2011
(Last change of profile by end of stay.)
IKGF Research Project:
The critical re-evaluation of traditional Chinese divinatory practices in the field of religious studies during the Republican Period, 1912-1949
Curriculum Vitae
Dr. Christian Meyer (born in Hannover, 1971), studied Sinology, Religious Studies and Theology at the universities of Marburg, Göttingen and Taichung (Taiwan). He received his Ph.D. degree in Sinology, with a dissertation on "Ritual debates at the court of Northern Song dynasty, 1034-1093", from the University of Erlangen in 2003. Since 2003 he has worked as a Wissenschaftlicher Assistent (Lecturer/Assistant Professor) at the East Asian Institute of Leipzig University. He is an Honorary Research Associate, at the Religion Department of the Chinese University of Hong Kong (since 2003) and a Research Fellow at the Institute of Sino-Christian Studies (Tao Fong Shan, Hong Kong).
Research at the Consortium
The critical re-evaluation of traditional Chinese divinatory practices in the field of religious studies during the Republican Period, 1912-1949 (Die kritische Re-Evaluierung klassischer chinesischer Wahrsagungspraktiken in der Religionsforschung der Republikzeit (1912-1949))
The project investigates the academic re-evaluation of divination in modern Chinese Religious Studies, a discipline which only emerged in China in the 1920s and led to the application of modern western taxonomies in the field. While most of the popular practices and concepts of divination were regarded as "superstitions" and became the subject of anti-superstition movements, this interest also sparked a new scholarly focus and initiated the first academic compilations of related materials.
Research Interests
Religion(s) in China in general
Problems of methodology in Religious and Cultural Studies
The history of the discipline of Religious Studies (general and in China)
Processes of transformations of religion in the context of globalisation
Chinese ritualism; Confucianism; Intellectual history in China
Taiwan studies
Current and recent projects
Research Group and Conference series "Globalisation and the Transformation of the Religious Field in China, 1800-Present", http://www.uni-leipzig.de/chinesereligions/) (co-organizer)
Early modern Religious Studies in China. The Reception of Western Academic Concepts of Religion,1912-1949 (book manuscript, several articles)
Evaluation of the modern Academic "Sino-Christian Studies" (Hanyu shenxue)
Shiji Biographies Translation Project (project led by Prof. Nienhauser/Univ. of Madison, Wisconsin), 2003-2005 (vol. VIII, chapter on Liu Ching and Shu-sun T'ung)
Translation of selected articles by Prof. Lung Ying-tai, publ. in 2006
Other Research Projects:
Dr. Christian Meyer is to undertake a guest residency at the School of Historical Studies at the Institute for Advanced Study in Princeton, New Jersey in the 2012-3 academic year.
Bibliography (selected)
Monographs and Edited Volumes
Ritendiskussionen am Hof der nördlichen Song-Dynastie 1034-1093. Zwischen Ritengelehrsamkeit, Machtkampf und intellektuellen Bewegungen [Ritual discussions at the Court of the Northern Song Dynasty, 1034-1093] (Monumenta Serica Monographs vol. LVIII), Sankt Augustin/Nettetal: Steyler Verlag /Monumenta Serica, 2008, 646 pp. (online index: http://www.monumenta-serica.de/media/monumenta-serica/docs/Dokumente-publicationen/Ritendiskussionen-Index-1-.pdf, 32 pp.).

Review articles by Kai Marchal in: Journal of Song-Yuan Studies 39 (2009), pp. 243-246, Hilde de Weerdt in: Bulletin of the School of Oriental and African Studies 72:1 (2009), pp. 205-207 and Wilhelm K. Müller in: Bibliographia Missionaria 73 (2009), pp. 559-60.

Lung Yingtai: Taiwans 'kulturelle Schizophrenie'. Drei Beiträge Lung Yingtais zur taiwanesischen Identitätsdiskussion. Einleitung, Übersetzung und Kommentar [Introduction and Translation of Three Essays by Lung Yingtai 龍應台 from 2003-05], Dortmund: projekt verlag, 2006, 101 pp.
Die chinesische 'Entdeckung' der Religionsgeschichte. Zur Rezeption der westlichen Religionswissenschaft in China 1912-1949 [The Chinese 'Discovery' of History of Religions. The Reception of the Western discipline of Religious Studies in China, 1912-1949] (submitted as Habilitationsschrift, 536 pp.)
Special Issue "Beyond the Market: Exploring Religious Fields in Modern China", Religion 41 (Dec. 2011) (ed. and introduction., together with Thoralf Klein, peer-reviewed).
(in preparation) Religions in China in the Age of Globalisation, 1800-Present, Leiden: Brill (ed., together with Thomas Jansen and Thoralf Klein, peer-reviewed, under revision process).
Articles
"Die 'religiöse Reise'. Zum Verständnis eines allgemeinen Erfahrungsmusters im Bereich der Religion" [The 'Religious Journey'. Understanding a General Pattern in the Field of Religion], in: Zeitschrift für Religions- und Geistesgeschichte (ZRRG) 49 (1997), pp. 11-33.
"Cheng Yi as a Ritualist", in: Oriens Extremus 46 (2007), pp. 211-230.
"Memoir of Liu Ching and Shu-sun T'ung, Number 39", in: William H. Nienhauser (ed.): The Grand Scribe's Records, vol. VIII: The Memoirs of the Han by Ssu-ma Ch'ien, Bloomington: Indiana Univ. Press, 2008, pp. 279-305.
"Eichhorn, Werner: Die Religionen Chinas, Stuttgart 1973 (Die Religionen der Menschheit Bd. 21) und ders.: Die alte chinesische Religion und das Staatskultwesen, Leiden/Köln 1976 (Handbuch der Orientalistik IV., Bd.4.1.)", in: Database of Research on Chinese Philosophy in Foreign Languages: German, Humanities Research Center, National Science Council, Taiwan, in: Mitteilungsblatt der Deutschen China-Gesellschaft 52 (2/2008), pp. 87- 93
"Religionen in China" [Religions in China], in: Bundeszentrale für politische Bildung: Dossier China, http://www.bpb.de/themen/JBOYIR,0,Religionen_in_China.html (online since October 2009)
"Xie Fuya as a Contributor to Religious Studies in China in the First Half of the 20th Century," in: Ching Feng 9,1-2 (2008-2009), pp. 23-50 (peer-reviewed).
"Religionspolitik und religiöse Lage in der VR China. Die Religionen erwachen – der Staat wacht (weiter)" [Religious Policy and Situation in the People's Republic of China], in: Thomas Paulsteiner; Jochen Teuffel (eds.).: Süd-Ost-Asien. Rund ums Chinesische Meer, Neuendettelsau: Mission EineWelt, 2010, p. 22
"'Religion' and 'Superstition' in Introductory Works to Religious Studies in Early Republican China'" in: Bochumer Jahrbuch zur Ostasienforschung 33 (2009) (Special Issue "Defining Religion, Defining Heresy in Modern East Asian Religions", ed. by Hans Martin Krämer), pp. 103-125.
"Interpretations of Ritual ("li") in Chinese scholarly discussions in the 11th century," Ritual Dynamics and the Science of Ritual, 5 Vols., Vol. I: Grammars and Morphologies of Ritual Practices in Asia (Section 2: Ritual Discourse, Ritual Performance in China and Japan, Gil Raz, Katja Triplett, Lucia Dolce (eds.), Wiesbaden: Harrassowitz, 2010, pp. 439-448.
(Joachim Gentz, in collaboration of Christian Meyer): "Ritual and Rigidity in Commentaries and Court Debates. Patterns of Reflexivity in Pre-Modern Chinese Discourses on Ritual," in: Ritual Dynamics and the Science of Ritual, 5 Vols., vol. II, Udo Simon (ed.) Wiesbaden: Harrassowitz, 2010, pp. 41-60.
"Negotiating Rites in Imperial China: The Case of Northern Song Court Ritual Debates from 1032 to 1093", in: Negotiating Rites, Ute Hüsken and Frank Neubert (eds.), Oxford; New York: Oxford University Press (Oxford Ritual Studies Series), 2011, pp. 99- 115 (peer-reviewed).
(together with Anne Koch, Petra Tillessen, Katharina Wilkens, Anette Wilke): "Museum in Context", in: Journal of Religion in Europe 4 (2011) [Special Issue "Critical Terms of Religious Aesthetics: Museality"], pp. 71-101 (peer-reviewed).
"Der moderne chinesische 'Religionsbegriff' zongjiao als Beispiel translingualer Praxis. Rezeption westlicher Religionsbegriffe und -vorstellungen im China des frühen 20. Jahrhunderts" [The Modern Chinese Term for 'Religion' zongjiao as an Example of Translingual Practice. The Adoption of Western Concepts of Religion in the First Half of the 20th Century], in: Religion in Asien? Studien zur Anwendbarkeit des Religionsbegriffs, hg. von Max Deeg, Oliver Freiberger und Christoph Kleine, Uppsala: Uppsala Universitet (Acta Universitatis Upsaliensis, Historia religionum 32), 2012 (41 pp.)
"Die Rezeption chinesischer Philosophie und Religion in der 'klassischen' deutschen Religionswissenschaft (1917-1976)" [The Reception of Chinese Philosophy and Religion in 'Classical' German Religious Studies, 1917-1976], in: Conference volume "Transkulturelle Dynamik: Zum Verhältnis deutsch- und chinesischsprachiger Philosophie", Taipei, September 2007, Fabian Heubel (ed.), (forthcoming), 28 pp.
"How the 'Science of Religion' (zongjiaoxue) as a Discipline Globalized 'Religion' in Republican China, 1912-1949. Global Concepts, Transfer of Knowledge, and Local Discourses", in: Thomas Jansen, Thoralf Klein, and Christian Meyer (eds.): Chinese Religions in the Age of Globalisation, 1800-Present, Leiden: Brill (submitted to the publisher).
Review articles
(review article) "Klein, Thoralf; Zöllner, Reinhard (Hg.): Karl Gützlaff (1803–1851) und das Christentum in Ostasien. Ein Missionar zwischen den Kulturen, Sankt Augustin / Nettetal: Steyler Verlag, 2005", in: Orientalische Literaturzeitung 102 (2007), pp. 90-96.
(review article) "Fredrik Fällman: Salvation and Modernity. Intellectuals and Faith in Contemporary China, Lanham: University Press of America, 2008", in: Journal of Chinese Religions 37 (2009), pp. 104-106.
(review article) "Kai Marchal, Die Aufhebung des Politischen. Lü Zuqian (1137-1181) und der Aufstieg des Neukonfuzianismus (Wiesbaden: Harrassowitz 2011)", in: Monumenta Serica 60 (2012) (in print)
(review article) "Daniel H. Bays (ed.): A New History of Christianity in China (Malden, MA, Oxford: Wiley-Blackwell, 2012), in: Journal of Chinese Religions (in preparation)
---