Prof. Dr.
Carsten
Storm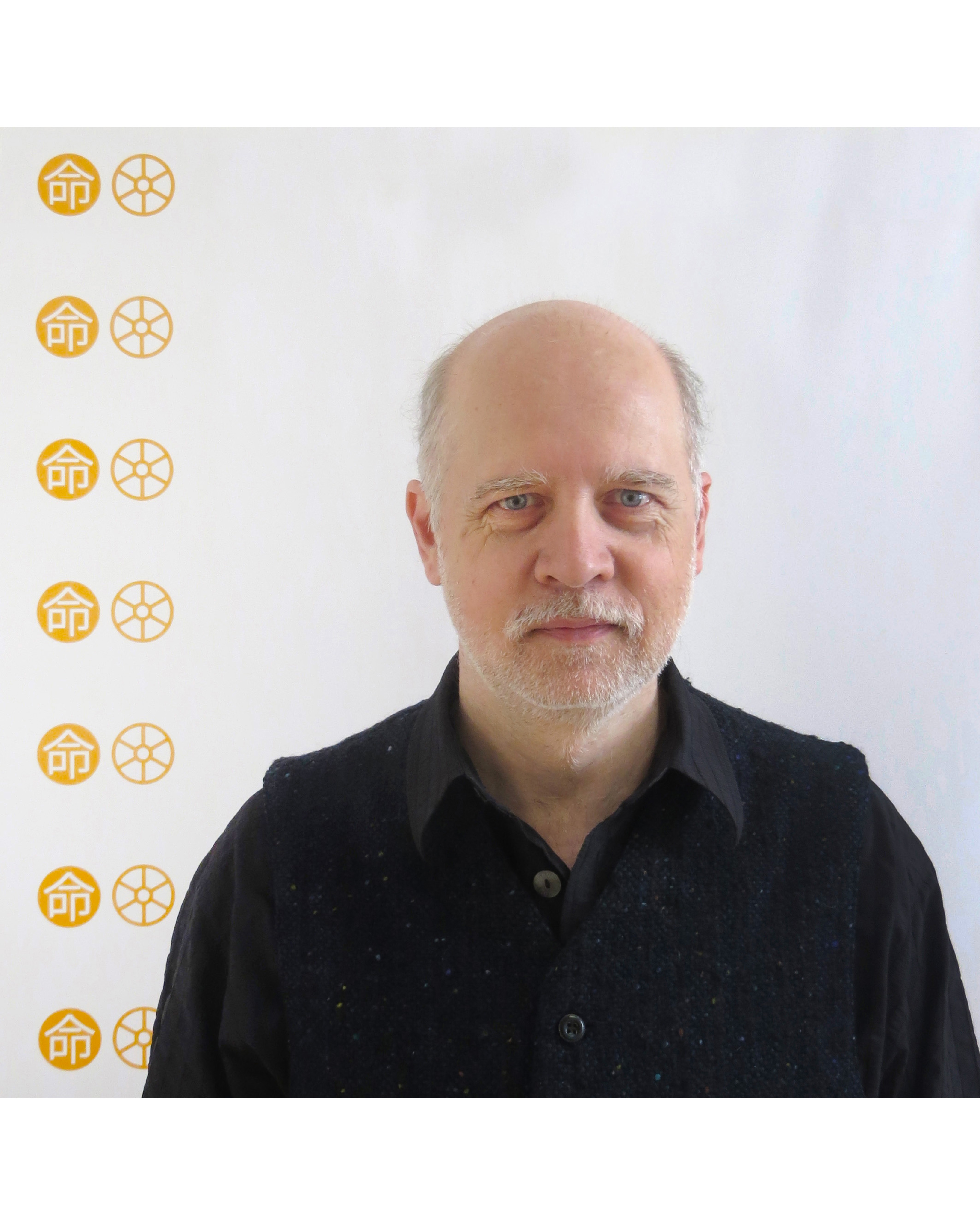 Internationales Kolleg für Geisteswissenschaftliche Forschung "Schicksal, Freiheit und Prognose. Bewältigungsstrategien in Ostasien und Europa"
Hartmannstr. 14
91052 Erlangen
IKGF Visiting Fellow April 2017 – March 2018
(Last change of profile by end of stay)
IKGF Research Project:
Prediction and narrative order in fictional diaries of the Republican era
Curriculum Vitae
Carsten Storm studied Sinology, German Studies, and Philosophy at the University of Cologne, receiving his MA in 1993. His PhD dissertation (University of Cologne, 2004) focused on the mentality of law in Chinese crime stories (gongan xiaoshuo 公案小說) during the period 1600-1900. He received his habilitation (PD) from Ruhr-University Bochum in October 2008 with a study entitled "The Imagination of History: Historicity, Resistance, and Identity in Chinese Historical Novels." His research interests are Chinese literature, film, and philosophy from the Song-Dynasty up to postmodern China and Taiwan, the construction of identities and meaning, and historicity, and mentalities, as well as issues of narrative patterns and techniques and literary theory. He has held several positions as (senior) lecturer, visiting professor and, more recently, professor at the Institute of Sinology at Erlangen.
Selected Publications
Books
| | |
| --- | --- |
| 2010 | Imagination der Geschichte. Authentizität, Historizität, Widerstand und Identität in chinesischen historischen Romanen [Imagining History. Authenticity, Historicity, Resistance, and Identity in Chinese Historical Novels]. Wiesbaden: Harrassowitz. |
| 2004 | Von Tätern und Opfern. Rechtsmentalität in chinesischen Kriminalerzählungen zwischen 1600 und 1900. [Of Culprits and Victims. Mentalities of Law in Chinese Crime Stories, 1600-1900]. Wiesbaden: Harrassowitz. |
Books Edited
| | |
| --- | --- |
| 2018 | Connecting Taiwan: Participation - Integration - Impacts. London: Routledge. |
| 2009 | (Co-edited with Birgit Häse) "Eroberungen aus dem Archiv". Beiträge zu den Kulturen Ostasiens. Festschrift für Lutz Bieg. ["Captures from the Archive." Essays on East-Asian Cultures. Festschrift in Honour of Professor Lutz Bieg]. Wiesbaden: Harrassowitz. |
| 2007 | (Co-edited with Mark Harrison) The Margins of Becoming. Identity and Culture in Taiwan. Wiesbaden: Harrassowitz. |
| 2005 | (Co-edited with Christine Winkelmann) Kultur - Geschichte - Literatur. Beiträge zum 11. Jahrestreffen der Arbeitsgemeinschaft junger China-Wissenschaftlerinnen und Wissenschaftler. [Culture - History - Literature. Proceedings of the 11th Annual Conference of the Association of Young Sinological Scholars]. Berlin: Staatsbibliothek zu Berlin. |
Articles
| | |
| --- | --- |
| 2015 | Youth and Violence in Films by Edward Yang, in: Archiv Orientalni, 83.1, pp. 137-160. |
| 2013 | Auf der Suche nach dem zerstörten Sein. Mo Yans Rotes Kornfeld. [In Search for the destructed existence. Mo Yan's Red Sorghum], in: Chinas subversive Peripherie. Aufsätze zum Werk des Nobelpreisträgers Mo Yan, hg. v. Ylva Monschein, Bochum: projekt verlag, pp. 119-161. |
| 2013 | Neue Geschichten alt erzählt: Erfundene Tradition, chinesische Mentalität und die Debatte um kollektives Handeln. [Old Tales Retold. Invented Tradition, Chinese Mentality, and the Debate on Collective Action], in: Bochumer Jahrbuch zur Ostasienforschung, 35, pp. 257-280. |
| 2012 | Images and Frameworks of Collective Action in China, in: Economic, Political and Social Movements in Asia and Europe, ed. by Bernadette Andreosso-O'Callaghan and Frédéric Royall, Berlin: Springer, pp. 53-67. |
| 2011 | Authentizität und Rezeption. Überlegungen zur Wahrnehmung und Konstruktion historischer Wirklichkeit. [Authenticity and Audience. Considerations on Perception and Construction of Historical Reality], in: Sprache und Wirklichkeit in China, hg. v. Christian Soffel, Daniel Leese und Marc Nürnberger. Wiesbaden: Harrassowitz, pp. 129-148. |
| 2010 | Traces of Reality: Alternative Realism in Taiwan during the 1960s and 1970s, in: Archiv Orientalni, 78.3, pp. 279-302. |
| 2009 | Die Lust am Eigentümlichen. Exotik und Utopie im Jing hua yuan [Desiring the Peculiar. Exoticism and Utopianism in the Jing hua yuan], in: "Eroberungen aus dem Archiv". Beiträge zu den Kulturen Ostasiens. Festschrift für Lutz Bieg, hg. von Birgit Häse and Carsten Storm, Wiesbaden: Harrassowitz, pp. 305-343. |
| 2008 | Postmodernism, Historicity, and Historical Fiction, in: Postmodern China, ed. by Jens Damm and Andreas Steen, Münster: LIT Verlag, pp. 95-112. |
| 2007 | Exoticism or Orientalism? Constructions in Western Movies on Asia, in: Culture and Economic Development - Connecting Asia and Europe, ed. by Birgit Häse, Frankfurt: IKO, pp. 23-43. |
| 2002 | Ding Ling: Das Tagebuch von Mutter Yang. [The Diary of Mother Yang]. Translation, in: HOL, 32, pp. 53-58. |
---