Prof. Dr.
Bee
Yun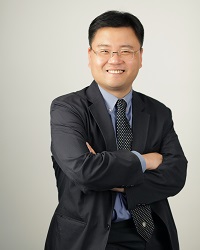 Internationales Kolleg für Geisteswissenschaftliche Forschung "Schicksal, Freiheit und Prognose. Bewältigungsstrategien in Ostasien und Europa"
Hartmannstr. 14
91052 Erlangen
Assistant professor
IKGF Visiting Fellow January 2016 - June 2016
(Last change of profile by end of stay)
IKGF Research Project:
Prophet, Astrologer, Philosopher in the Political Literature of the Middle Ages and the Renaissance
Curriculum Vitae
Bee Yun specializes in the history of political thought and the political and religious iconology of the Pre- and Early Modern Ages of the West. He has also been active in the field of comparative political theory and intercultural transfer. After receiving a B.A (1990) and MA (1996) in the Department of International Relations at Seoul National University, he was invited by the Konrad-Adenauer-Foundation to pursue his Ph. D. in Germany. In 2009 he completed his dissertation (Wege zu Machiavelli: Die Rückkehr des Politischen im Spätmittelalter; (Eng.) Ways to Machiavelli: The Return of the Political in the Later Middle Ages) at Humboldt University, Berlin, which contains extensive discussions on European political thought from the twelfth to the sixteenth century and is currently being prepared for publication with Brill. Prior to his appointment at Sungkyunkwan University, he taught and conducted research in the history of political thought in the Departments of Social Sciences and History and at the Collaborative Research Centre SFB 640 'Changing Representations of Social Order' at Humboldt University.
Selected Publications
Books edited
| | |
| --- | --- |
| 2011 | (Co-edited with Jörg Feuchter and Friedhelm Hoffmann) Cultural Transfers in Dispute: Representation in Asia, Europe and the Arab World since the Middle Ages. Frankfurt a. M./New York. |
Articles and Bookchapters
| | |
| --- | --- |
| 2016 | The Fox atop Fortune's Wheel: Machiavelli and Medieval Realist Discourse, in: Viator 47-2 (forthcoming). |
| 2015 | The Representation of an Indian Prince in the Great Chamber of Longthorpe Tower and the Intercultural Transfer of Political Ideas in the Middle Ages, in: Source – Notes in the History of Art 34-3, pp. 1-6. |
| 2011 | Antiquity and Middle Ages, in: History of Political Thought of the West, ed. By Kyung-Ok Jeon et al., Seoul, pp. 407-438 (in Korean). |
| 2011 | Does the History of Medieval Political Thought Need a Spatial Turn? The Murals of Longthorpe, the Secretum secretorum and the Intercultural Transfer of Political Ideas in the High Middle Ages, in: Cultural Transfers in Dispute: Representation in Asia, Europe and the Arab World since the Middle Ages, ed. By Jörg Feuchter, Friedhelm Hoffmann, and Bee Yun, Frankfurt a. M./New York, pp. 135-148. |
| 2008 | Ptolemy of Lucca – A Pioneer of Civic Republicanism? A Reassessment, in: History of Political Thought 29, pp. 417-39. |
| 2007 | A Visual Mirror of Princes: The Wheel on the Mural of Longthorpe Tower, in: Journal of the Warburg and Courtauld Institutes 70, pp. 1-32. |
---