Dr.
Anna
Andreeva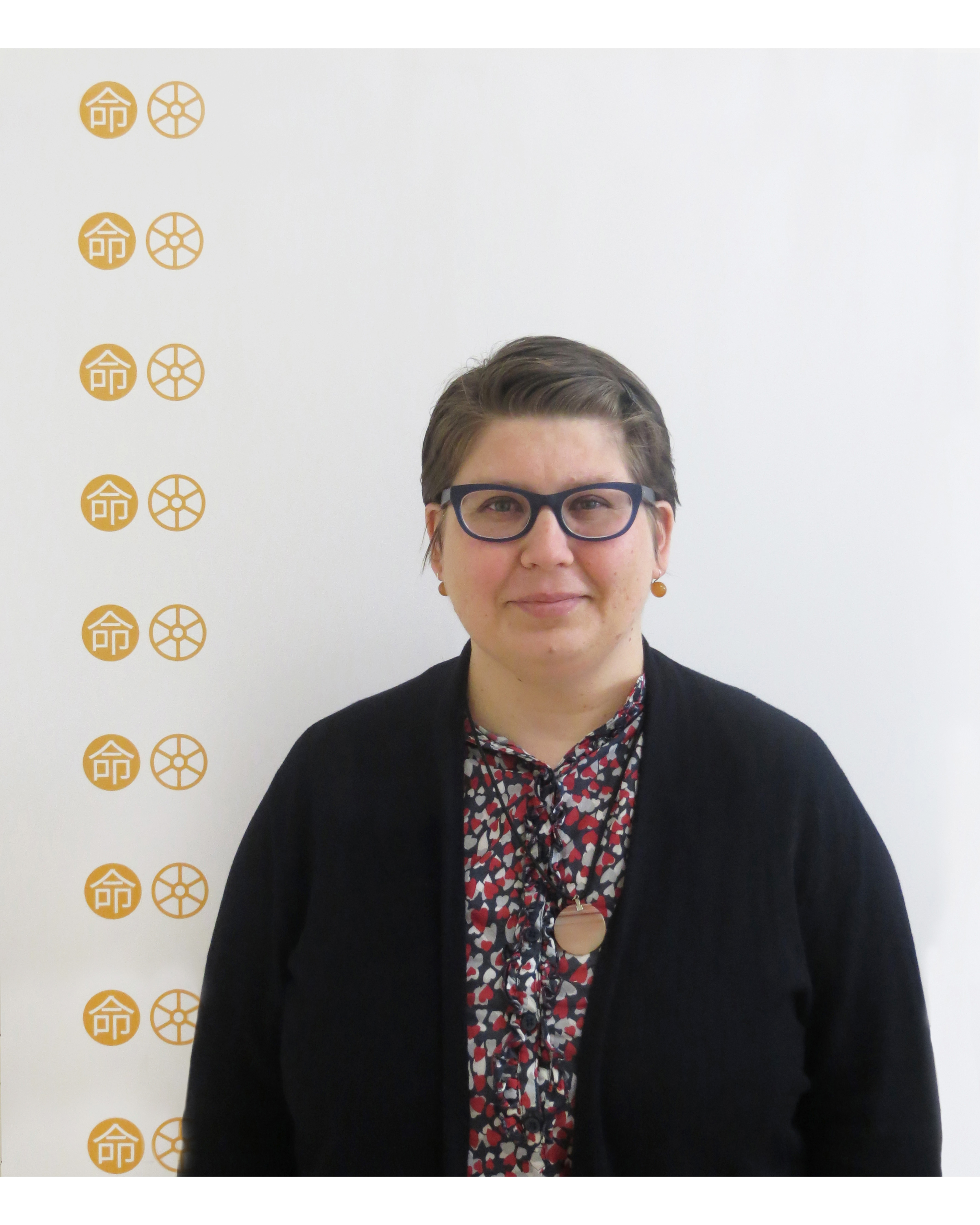 Internationales Kolleg für Geisteswissenschaftliche Forschung "Schicksal, Freiheit und Prognose. Bewältigungsstrategien in Ostasien und Europa"


IKGF Visiting Fellow May 2017 – July 2017
IKGF Research Project:
Childbirth and the Arts of Judgement in Medieval Japan
Curriculum Vitae
Anna Andreeva earned her PhD at University of Cambridge in 2007, and since then has worked as a postdoctoral and research fellow at Harvard, Cambridge, the International Research Center for Japanese Studies in Kyoto, and Cluster of Excellence "Asia and Europe in a Global Context" at the University of Heidelberg. In 2016, she was a visiting research scholar at the Max Planck Institute for the History of Science (MPIWG, Berlin), where she has participated in the project "Accounting for Uncertainty: Prediction and Planning in Asia's History", conducted jointly with the IKGF. Most recently, she has been an interim chair of Japanese History (Lehrstuhlvertretungsprofessorin Geschichte Japans) at the Faculty of East Asian Studies, Ruhr-Universität-Bochum. Andreeva's publications include a monograph, "Assembling Shinto: Buddhist Approaches to Kami Worship in Medieval Japan" (Harvard Asia Center, 2017), an edited volume, "Transforming the Void: Embryological Discourse and Reproductive Imagery in East Asian Religions" (with Dominic Steavu; Brill, 2016), and a special journal issue on "Childbirth and Women's Healthcare Across Cultures" (Dynamis 34/2, 2014), in addition to many articles on medieval Japanese Buddhism, religions, and medicine. Her next book project focuses on the cultural history of childbirth and women's health in medieval Japan and, more broadly, the impact of Buddhist concepts on East Asia's knowledge production. She is also interested in Buddhist temple networks and economics in premodern Japan.
Selected Publications
Books
| | |
| --- | --- |
| 2017 | Assembling Shinto: Buddhist Approaches to Kami Worship in Medieval Japan. Cambridge (MASS), Harvard Asia Center. |
Books Edited
| | |
| --- | --- |
| 2016 | (Co-edited with Dominic Steavu) Transforming the Void: Embryological Discourse and Reproductive Imagery in East Asian Religions, Leiden: Brill. |
Articles
| | |
| --- | --- |
| | Explaining Conception to Women? Buddhist Embryological Knowledge in the Sanshō ruijūshō 産生類聚抄 (Encyclopedia of Childbirth, ca. 1318), in: Asian Medicine: Tradition and Modernity, special issue "Buddhism and Healing" (forthcoming). |
| 2017 | Childbirth in Early Medieval Japan: Ritual Economies and Medical Emergencies in Procedures during the Day of the Royal Consort's Labor, in: Buddhism and Medicine: An Anthology, ed. by Pierce C. Salguero, New York: Columbia University Press, pp. 336–350. |
| 2016 | (with Dominic Steavu)Introduction: Backdrops and Parallels to Embryological Discourse and Reproductive Imagery in East Asian Religions, in: Transforming the Void: Embryological Discourse and Reproductive Imagery in East Asian Religions, ed. by Anna Andreeva and Dominic Steavu, Leiden: Brill, pp. 1-52. |
| 2016 | Lost in the Womb: Conception, Reproductive Imagery, and Gender in the Writings and Rituals of Japan's Medieval Holy Men, in: Transforming the Void: Embryological Discourse and Reproductive Imagery in East Asian Religions, ed. by Anna Andreeva and Dominic Steavu, Leiden: Brill, pp. 420-478. |
| 2014 | (with Erica Couto and Susanne Töpfer) Childbirth and Women's Healthcare Across Cultures, in: Dynamis 34/2, URL: http://www.raco.cat/index.php/Dynamis/issue/view/21162/showToc. |
---