Alexandra
Fialkovskaya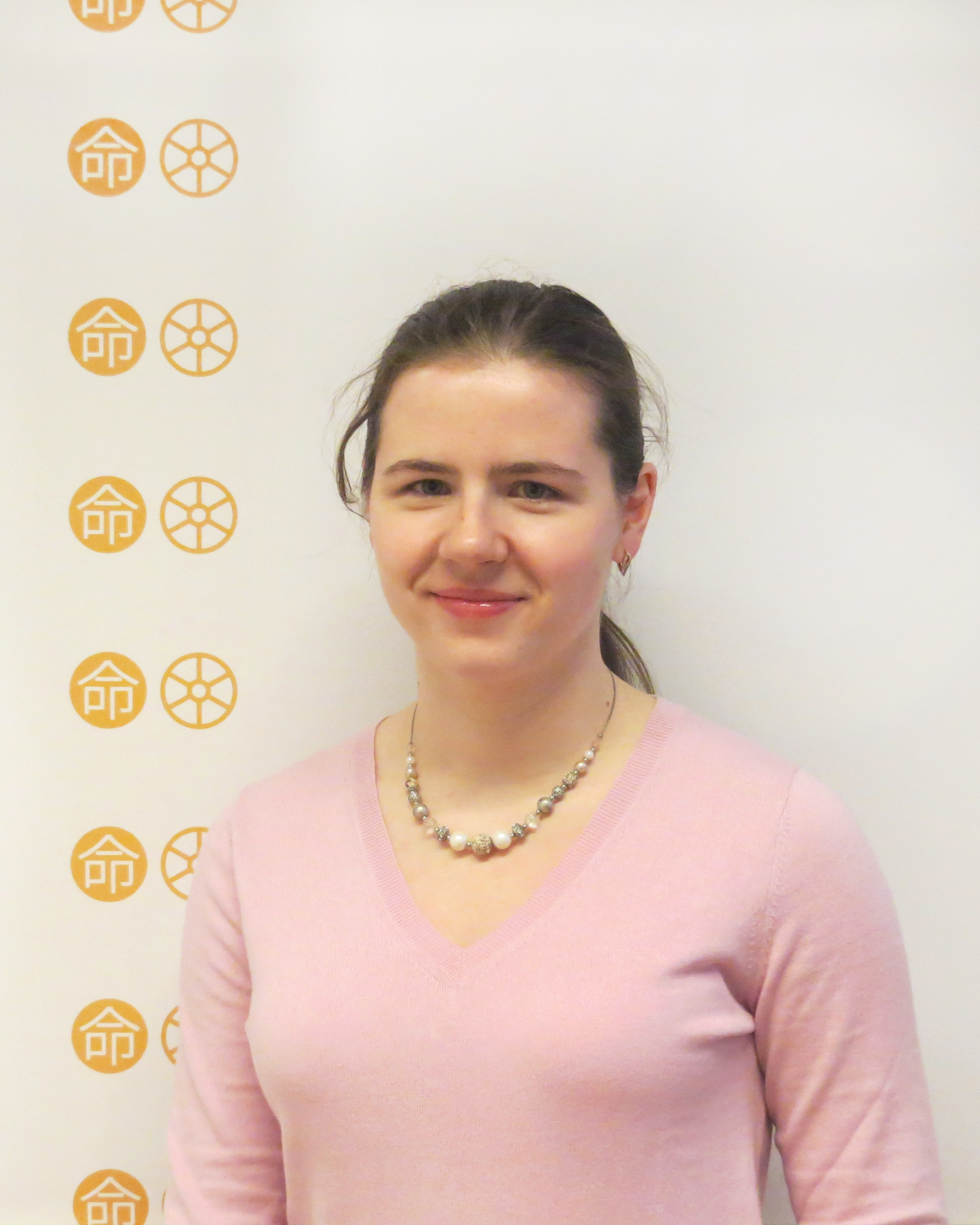 Internationales Kolleg für Geisteswissenschaftliche Forschung "Schicksal, Freiheit und Prognose. Bewältigungsstrategien in Ostasien und Europa"
Hartmannstr. 14
91052 Erlangen
IKGF Visiting Fellow January 2018 – December 2018
IKGF Research Project:
Studies on the Present Status of Mantic Arts in China
Curriculum Vitae
In 2010, I joined the Department of Chinese Language and Literature at the Institute of Asian and African Studies, Lomonosov Moscow State University. My major was Chinese Language and Ancient Chinese Literature, and my research subject was literary aspects of the book "Zhuangzi". In 2012, I received an honorary prize named after the Russian Professor of Historical Sciences, Vasiliy Mikhaylovich Kryukov, for outstanding academic achievement in the study of Chinese language. In 2013-2014, I attended two semesters of extensive Chinese language training at Sanya College, Hainan, where I attended classes alongside Chinese students. I completed my bachelor's degree in 2015 (a diploma with honors). In 2017, I graduated from the National Research University "Higher School of Economics" and completed my master's degree on the program "Socioeconomic and Political Development of Modern Asia". My research topic was modern Daoist and Buddhist temples in China. While a student, I have been involved in social activity, such as the APEC 2012 Summit in Vladivostok, where I worked as a volunteer interpreter, and the 45th International Chemistry Olympiad in Moscow for school students (guide for the Chinese Taipei team). With regard to my professional experience, I have worked as a translator and proofreader at the Chamber of Commerce and Industry of the Russian Federation, as a personal assistant to a CEO of a publishing house that publishes books about China in both Russian and Chinese, and as a teacher of Chinese language at both Moscow State University and in private schools.
Selected Publications
Book
| | |
| --- | --- |
| | "Originally this character means..." by Xu Hui (这个字 原 来 是 这 个意 思 , 许 晖著) [translation of 28 chapters from Chinese into Russian], (forthcoming). |
---