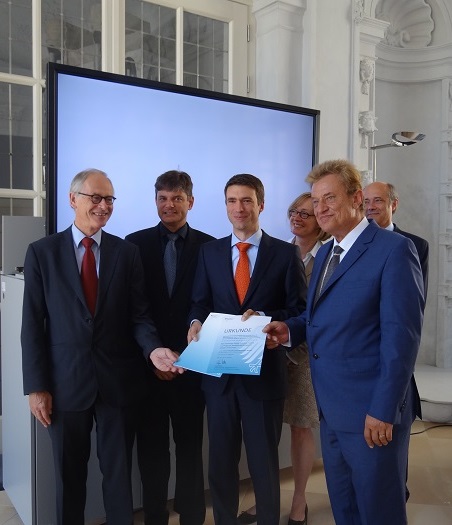 Ceremonial Handover Marks the Start of IKGF's Second Funding Phase (2015-2021)
IKGF Erlangen Remains on the Map
Despite the fundamental relevance to issues of life-world and belief system, the Consortium's thematic focus on strategies for coping with the Future in East Asia and Europe was initially perceived to be more or less marginal in almost all of the disciplines involved. In the past six years, the Consortium's work has brought a decisive change in this regard, reflected not least in the growing number of applications for fellowships and the strong participation of members of the Consortium in international conferences.
Consequently, an evaluation panel declared its unreserved approval of the work carried out and the Federal Ministry of Education and Research (BMBF) decided to prolong the Consortium for a second funding phase (2015-2021) that started in July 2015. Having received already 11 million euros in funding during the first funding phase (2009-2015), the BMBF pledged to further grant 9.6 million euros for the second funding phase. On July 10, 2015, the ceremonial handover by the BMBF, represented by the Parliamentary State Secretary Stefan Müller, MdB, of the notification of approval for the second funding phase took place in the Orangery of the Friedrich-Alexander-University Erlangen-Nürnberg.
Programme
Address of welcome
Prof. Dr. Michael Lackner – Direktor (IKGF)
Prof. Dr. Klaus Herbers – stellvertretender Direktor (IKGF)
Welcoming speech
Prof. Dr.-Ing. Joachim Hornegger – Präsident (FAU)
Prof. Dr. Rainer Trinczek – Dekan der Philosophischen Fakultät und Fachbereich Theologie (FAU)
Stefan Müller, MdB – Parlamentarischer Staatssekretär, Bundesministerium für Bildung und Forschung
Keynote Lecture
"Insistieren. Zur Qualität philologischer Forschung"
Prof. Dr. Christoph König (Universität Osnabrück)
Reception
During the coming six years, IKGF's researchers are planning to advance the field by focusing on two handbooks, the Handbook of Prognostication and Prediction in East Asian Society and the Handbook of Prognostics in Premodern Western Societies, and by expanding the range of subjects and regions. It is also planned to organize an exhibition on material culture of prognostication in East Asia and Europe for 2017.
For further press information please see the following links:
Photo Gallery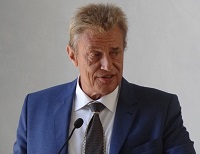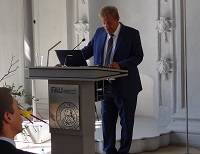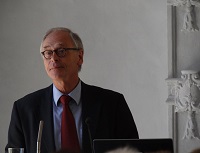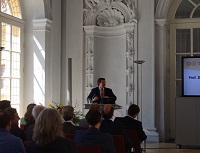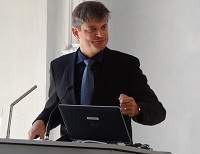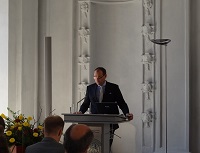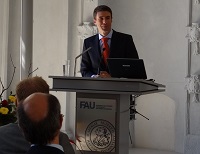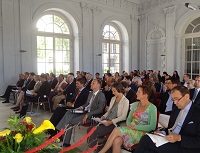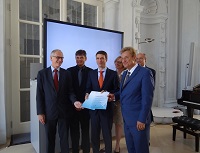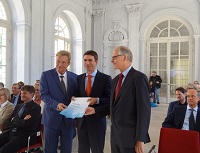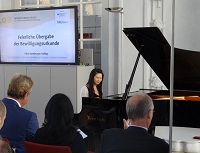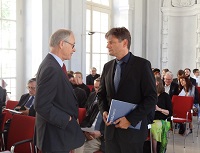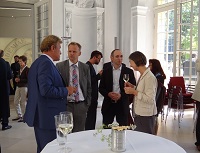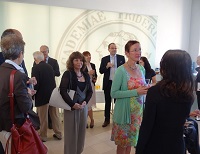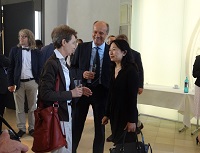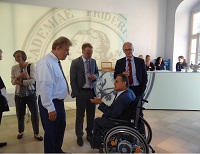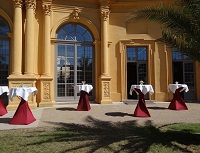 Quotes
"In sum, I find the IKGF Erlangen an incredibly valuable institution, and I strongly hope it will continue to fulfill its mission to serve many more scholars from around the world for whom Erlangen is now firmly 'on the map'. "
"Most of the scholars met at the Erlangen Center have become friends; most of the discussions will have concrete realizations and the four seasons in Erlangen have been poetically, intellectually an inner landscape."
"I had in Erlangen one of my best academic experiences, both from a professional and a personal point of view. The organization of the IKGF is exceptional and flawless in all respects, and staff members are extraordinarily friendly, helpful and generous with their time."
Download
Contact
For further information, please contact Rolf Scheuermann at rolf.scheuermann@fau.de
International Consortium for Research in the Humanities
"Fate, Freedom and Prognostication. Strategies for Coping with the Future in East Asia and Europe."
Friedrich-Alexander-Universität Erlangen-Nürnberg
Hartmannstr. 14
91052 Erlangen
Telefon: +49 (0)9131 85 - 64340
Fax: +49 (0)9131 85 - 64360
E-Mail: Petra.Hahm@ikgf.uni-erlangen.de
---